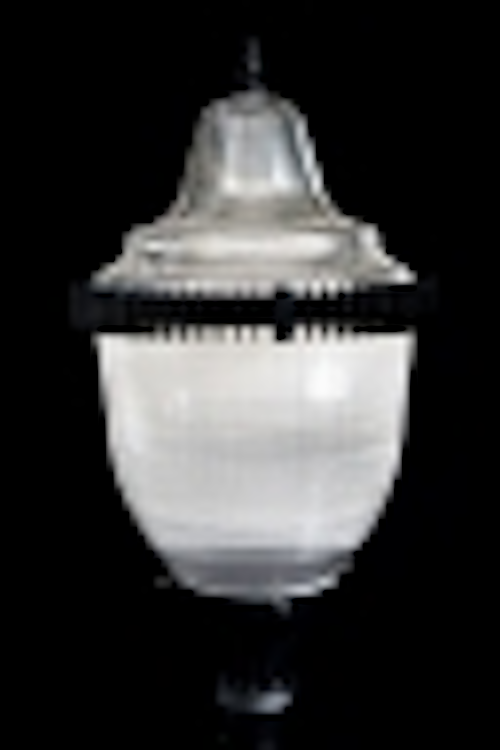 The winners of the Next Generation Luminaires (NGL) solid-state-lighting (SSL) design competition, sponsored by the US Department of Energy (DOE), were announced this week at the Strategies in Light (SIL) show in Santa Clara, CA.
Best-in-Class winners
Fraqtir Outdoor Style S170 by The Lighting Quotient
Evolve LED Scalable Cobrahead by GE Lighting
Oxford by Relume Technologies Inc.
TV and Dial LED by Edge Lighting
Recognized winners
Evolve LED Scalable Cobraheads by GE Lighting
Navion LED Roadway Luminaires by Cooper Lighting
SL2 Roadway Street Light by Excellence Opto Inc.
Hyperion LED Bollard by LSI Industries Inc.
Eon 303-B1 Bollard by Lumiere
LEO by Landscape Forms
Evolve LED Contemporary Conical Post Top by GE Lighting
Evolve LED Small Modular Area by GE Lighting
TopDek by Kenall Lighting
Arieta by Leotek Electronics USA Corp.
Cree THE EDGE High Output LED Area Light by Cree Inc.
ETG-A200 by Horner
Mini 300 LED Gen-2 Gas Station Canopy by Philips Wide-Lite
PLED by RAB Lighting Inc.
ParkVUE 50HB by Relume Technologies, Inc.
eW Graze MX Powercore by Philips Color Kinetics
Lumencove XT by Lumenpulse
Lumenbeam Small and LBX by Lumenpulse
D-Series Floodlight: Size 1 and 3 by Lithonia Lighting
AccuLite LED Mini Security Light - MSL Series by Juno Lighting Group
LGOOSE by RAB Lighting Inc.
Cylinder by G Lighting
LPACK52 by RAB Lighting, Inc.
LytePro 16 by Stonco Lighting - a Philips Company
Patriot LED Wall Sconce by LSI Industries, Inc.
The Winter 2013 issue of Illumination in Focus will provide full details on all the NGL winners.