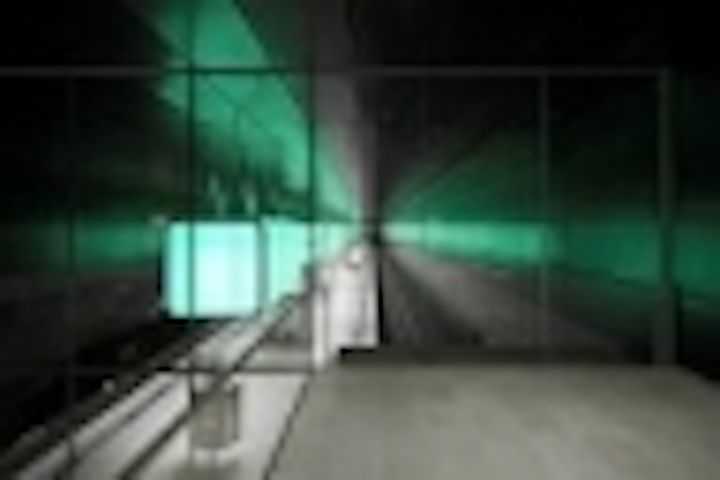 The International Association of Lighting Designers (IALD) has announced the winners of its 30th annual International Lighting Design Awards. The ten award winners were from projects spread across nine countries with six projects winning an Award of Merit, three winning an Award of Excellence, and one winning a Special Citation. Moreover the IALD awarded Gerd Pfarré of Pfarré Lighting Design with the top Radiance Award.
"The IALD received more than 220 submissions, drawn from all over the world, for this landmark year in the IALD Awards program," said Rosemarie Allaire, chair of the awards at the IALD. "These projects were intriguing and inspiring; it was an honor to witness so many creative and innovative lighting projects from our talented industry. Each of these projects demonstrates unique and distinctive design solutions to enhance the architectural experience."
The Radiance Award goes to the project receiving the most points from judges among all of the award winners. Pfarré won for the Hafencity-University Subway Station in Hamburg, Germany after having won past recognition from the IALD but never before having received the Radiance Award.
Pfarré was also one of the Award of Excellence winners. The others included:
Radiance Award: Hafencity-University subway station, Gerd Pfarré, FIALD; Pfarré Lighting Design,Hamburg, Germany
Excellence: Silo 468, Tapio Rosenius, IALD; Lighting Design Collaborative, Helsinki, Finland.
Excellence: Crown Towers Eastern Entry, Paul Beale, IALD; Electrolight, Melbourne, Australia.
Merit: Burlington Arcade, Andrew Howis; Speirs + Major, London, UK.
Merit: Cité du Surf et de L'Ocean, Hervé Descottes; L'Observatoire International, Biarritz, France.
Merit: Lakewood Cemetery Garden Mausoleum, Tao Ham, IALD; HGA Architects + Engineers, Minneapolis, MN
Merit: Tokyo Skytree, Hirohito Totsune, Associate IALD; Sirius Lighting Office Inc, Tokyo, Japan.
Merit: Sneakerology, Paul Beale, IALD; Electrolight, Sydney, Australia.
Merit: Kunming Changshui International Airport, Dr. Xin Yingjie, Shanghai Grandar Light Art + Technology, Kunming City, China.
Citation: Qatar National Convention Centre Banqueting Suite, Lee Prince, IALD; Light and Design Associates, Doha, Qatar.
The Citation Award was for custom fixtures using dynamic design to transform a space.
The IALD said it charges the judges to honor " lighting design that reaches new heights, moves beyond the ordinary." The process is rigorous and blind. Each judges provides quantitative score confidentially.
Entries were judged by an experienced panel at the IALD headquarters last December. The panel included:
David Bird, FIALD, 2b Designed Pty Ltd, Melbourne, Australia
Morgan Gabler, IALD, Gabler-Youngston, Atlanta, GA
Elizabeth Gillmor, Associate IALD, Group14 Engineering, Denver, CO
David Harlan, AIA, Architects LLC, New Haven, CT
Kenta Bacas Hosaka, AIA, XSXL Open Studio, Chicago, IL
Mitchell Kohn, FIALD, Michell B. Kohn Lighting Design, Highland Park, IL
Gregg Mackell, IALD, 186 Lighting Design Group, Denver, CO,/li>