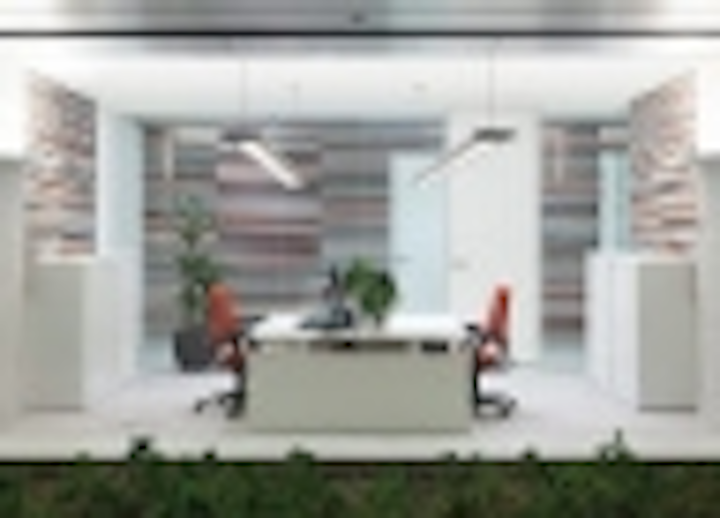 The Lightfair International (LFI) conference and exhibition was jumpstarted with the organization's Innovation Awards presented Tuesday morning by members of the Illuminating Engineering Society (IES) and the International Association of Lighting Designers (IALD). There were winners across a number of categories and special judges awards dominated by Philips Lighting, although the results in the retrofit lamp category may have surprised the most. Outside of the aforementioned category, LED-based solid-state lighting (SSL) and adaptive controls stole the show.
Ironically, in this age of energy-usage concerns and acknowledgement of the efficacy of LED-based lighting, the LFI judges chose three products as finalist that were all based on legacy sources in the category of "Conventional, Retrofit and Replacement LED Lamps" category. The category winner was the Osram Sylvania Octron 800 XP XL Supersaver T8 Fluorescent Lamps that were recognized by the judges based on a projected lifetime of up to 84,000 hours.
The Osram fluorescent lamps weren't alone receiving accolades in the retrofit lamps category as both high-pressure sodium and metal-halide technologies received recognition. But LED-based lighting dominated much of the remainder of the awards.
You can find the full list from the link above, but prominent examples of LED lighting receiving recognition comes from Philips Lighting. Indeed the company's Hue lamp won in the category of "Dynamic Color Theatrical, Cove, Strips and Tape" products. Moreover, the judges bestowed an arbitrarily-awarded "Judges' Citation Award" on the Hue lamp.
Moreover Philips scored again in the "Commercial Indoor" category with its recently announced LED-based BoldPlay luminaire that delivers indirect and direct lighting. BoldPlay also won special recognition from the judges as the "Most Innovative Product of the Year."
Watch for more coverage of the LFI Innovation awards in the coming days and issues of our magazines.