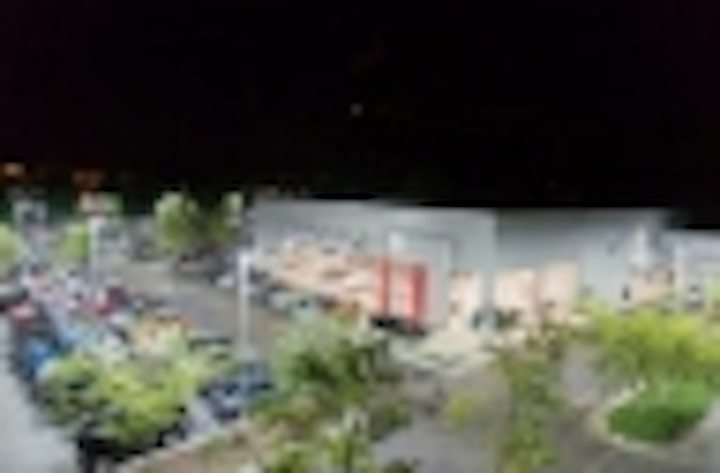 Michael Jordan Nissan in Durham, NC has renovated its auto dealership facility including the installation of new LED-based lighting indoors and outdoors. Cree Lighting supplied the solid-state lighting (SSL) products that are projected to deliver 58% energy savings annually relative to the metal halide (MH) and fluorescent lighting used previously.
While savings in both energy and maintenance costs were in part motivation for the project, the dealership wanted optimum lighting on its vehicle inventory, as do all dealerships. Apparently the LED technology delivered. "Once we installed the Cree fixtures throughout the dealership, customers noticed the cars popped with vivid, consistent color and as a side benefit, the new light level makes the lot appear safer," said Ray Vrscak, managing partner, Michael Jordan Nissan.
In aggregate the project involved more than 300 luminaires. Inside, the dealership installed a range of products that offer 90 CRI or better that are based on Cree's TrueWhite technology. Both LR6 downlights designed for retrofitting into existing ceiling cans and SR6 downlights for new installations were included in the project.
The project also included the installation of CR22 and CR24 recessed ceiling troffers indoors. Those are the same fixtures featured on the cover of our Winter 2013 issue when we covered a lighting retrofit at the iconic Richard Petty Garage.
Outdoors, multiple products from the Cree Edge line of products were used both to highlight the cars on display and to provide safety and security for employees and customers. The products include Cree Edge products designed specifically for floodlighting and security lighting. In addition, the dealership used the Edge HO (High Output) fixtures designed specifically to highlight the so-called front line at a car dealership.
The Edge HO utilizes what Cree calls a FrontlineOptic designed to deliver a rectangular beam pattern focusing light on the bumper-to-bumper length of a car. Most recently, Cree added a 90-CRI option to the Edge HO line.
Already the dealership management at Michael Jordan Nissan is realizing the advantages of the SSL project. "Prior to the renovation, we were constantly replacing bulbs and ballasts and tolerating the color-shifting lights that made our inventory look inconsistent, while paying a premium price to run and maintain them," said Vrscak. The LEDs are maintenance free and consistent. "We also noticed a significant drop in energy costs and the cost to maintain the lights has all but disappeared — that's payback," added Vrscak.