UL adds ROI and carbon reduction calculations to its LightSmart App
Apple and Android smartphone users can get immediate input on payback time for investments in more efficient lighting such as LED-based retrofit lamps using version 1.5 of the LightSmart App.
Sep 5th, 2013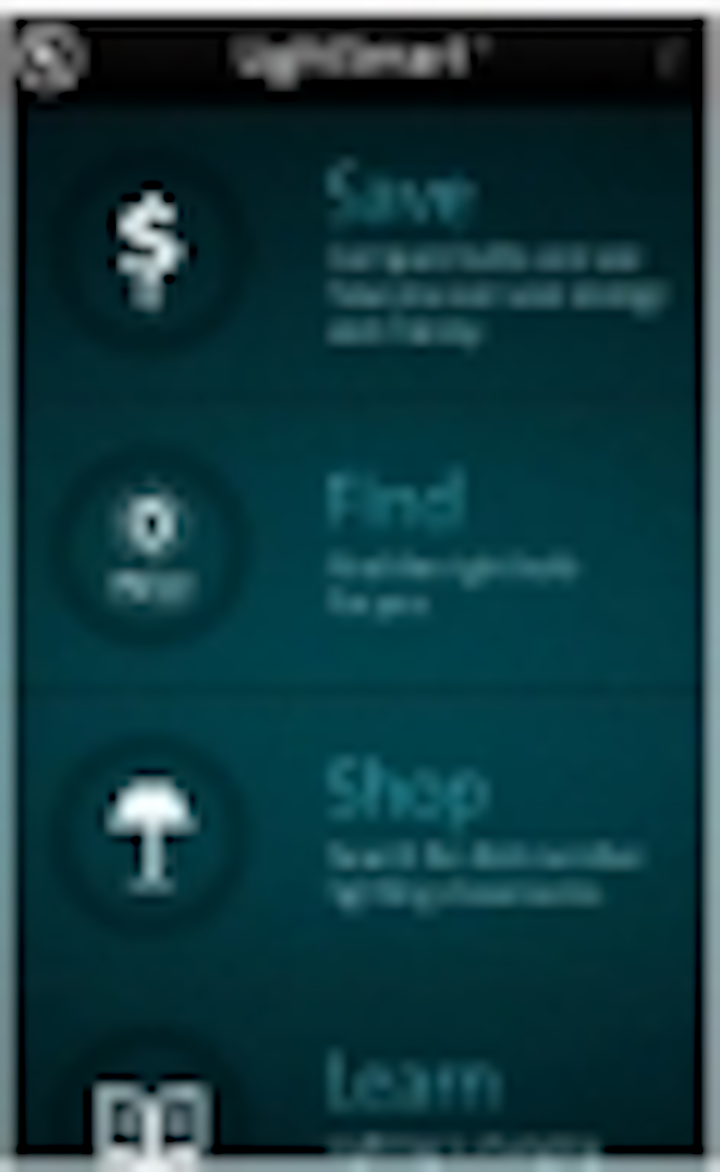 Underwriters Laboratories (UL), best known for setting product safety standards, has become a major proponent of energy-efficient lighting technologies such as LED-based solid-state lighting (SSL), and the company has updated its LightSmart App with the ability to calculate return on investment (ROI) and CO2 reductions. Lighting designers and specifiers can use version 1.5 of the free App on Android or Apple smartphones and get immediate input on energy-efficient lighting projects relative to incandescent technology.
Part of the motivation for UL's activity in the lighting space comes via its annual global research called The Product Mindset. The company reports that 45% of consumers are willing to pay more for eco-friendly products, but many aren't aware of the opportunity in lighting. Jeff Smidt, vice president and general manager of global appliances, HVAC/R and lighting at UL, said, "Studies have indicated that few consumers are aware of the required transition to energy-efficient lighting."
Consumers can use the App themselves, although lighting professionals may find it even more valuable to demonstrate the potential of lighting projects instantaneously to potential customers. The App provides payback period calculations based on the cost of replacement lamps.
UL has attempted to ensure that the App delivers accurate calculations no matter where in the US users are located. "With the cost of LED lamps coming down, the App allows users to input the replacement cost to get an accurate ROI based on the users' local energy rates obtained automatically through location services," said Shari Hunter, business development manager at UL. "In addition to the payback period, users also receive feedback on how their lighting choices can help reduce carbon emissions."
UL first developed the application in response to the Federal Energy Independence Act and Security Act of 2007, which is sometimes called the incandescent bulb ban. The act actually just requires adoption of more efficient light bulbs, with many choices available including LEDs. For example, in the past week we have covered announcements from GE Lighting on efficient halogen incandescent bulbs, and on hybrid halogen-CFL bulbs. The App would allow comparison of those alternatives and LEDs to standard incandescent bulbs.
You can download the LightSmart App from the iTunes Store or Google Play for free. The Apple version also works on iPads.