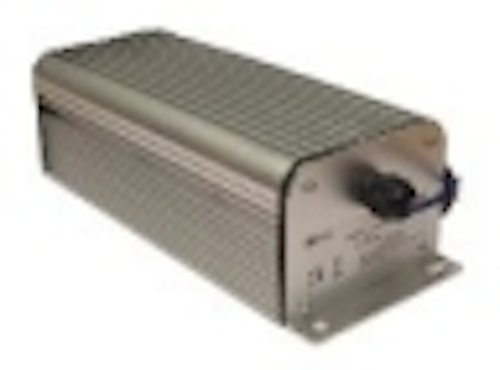 SELC has announced the new SmartStar 250W electronic ballast that can deliver energy efficiency when paired with a variety of HID lamps. The ballast integrates intelligence for adaptive control scenarios and includes support for the Digital Addressable Lighting Interface (DALI) communications protocol.
The ballast works with high-pressure sodium (HPS) and metal-halide (MH) lamps, and in the latter case with ceramic-discharge (CDM), Cosmo, and Hydrargyrum quartz iodide (HQI) variants. The ballast has a power factor of 98% and works over a broad input voltage and frequency range.
Specifiers can use the ballast two ways in adaptive control scenarios. In installations that are DALI based, the ballast can accept commands from control software and even report status information such as end-of-life projections for the connected lamp. The ballast also includes lamp short-circuit protection.
When no control network is present, the ballast can be controlled by a photocell or other sensor type. Moreover, the ballast is programmable to autonomously switch on and off at specific times.