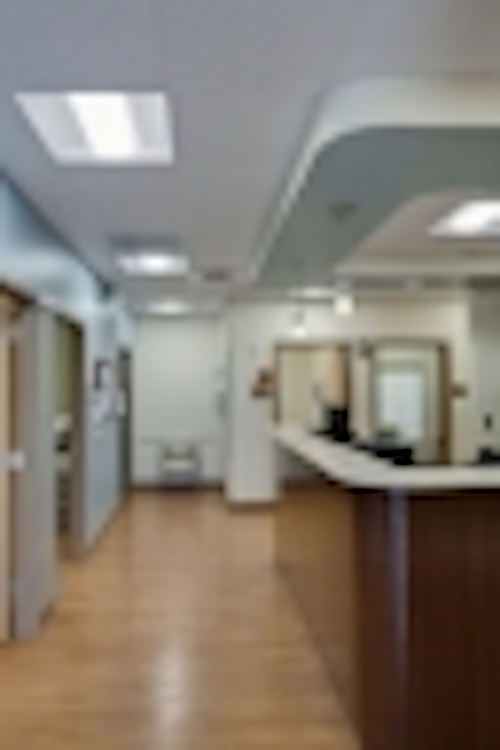 Acuity Brands' Lithonia Lighting business unit has supplied VT Series 2×2-ft LED-based volumetric ceiling-troffer fixtures as the primary lighting system in the newly constructed Family Care Center that's operated by the Tampa General Medical Group in Bradenton, FL. The solid-state lighting (SSL) project also included nLight adaptive-control technology from Acuity's Sensor Switch brand that can be specified as an option for direct integration in the VT Series products.
In equipping the 10,000-ft2 ambulatory clinic, the medical group sought to both specify optimal-quality lighting and a system that would minimize energy usage. The nurses and physicians need to accurately assess the condition of patients visually so the group did not want to compromise on CRI, and the VT Series offers a CRI of 82 across a range of CCT choices. "A high color-rendering index allows doctors and nurses to accurately assess patient status and condition visually," said Jose Marotta, Tampa General Hospital chief electrical engineer.
Equally as important, the nLight controls enable energy conservation with personnel easily able to dim the lights when there is no examination in progress. "Additionally, the controls adjust the LEDs with our customized settings, but with one touch, can be turned to 100 percent," said Marotta. "It helps keep everyone comfortable while saving the most amount of money."
The VT Series of products also included the option that Acuity calls Lumen Management, which extends energy savings early in the life of a product. Because specifiers typically choose a higher light output level than is required to account for lumen depreciation over time, the Lumen Management technology simply reduces the LED drive current and thereby power consumption. The intelligence built into the driver slowly ramps current levels to keep light output constant over the life of the product. Initially, however, the technique can reduce energy use by 10% or more.
Long projected product life was also a factor in the specification of the lighting system. Marotta added, "The long life of the LEDs translates to less maintenance." The maintenance savings add up and the clinic will have fewer disruptions of its day-to-day business for lamp replacements relative to legacy sources.
Acuity also announced that it supplied Drum Series pendant and wall-mount fixtures to the facility from its Winona brand. Those fixtures provide decorative and accent lighting. Lithonia downlights were installed in the reception areas. And Acuity supplied emergency lighting throughout the facility.