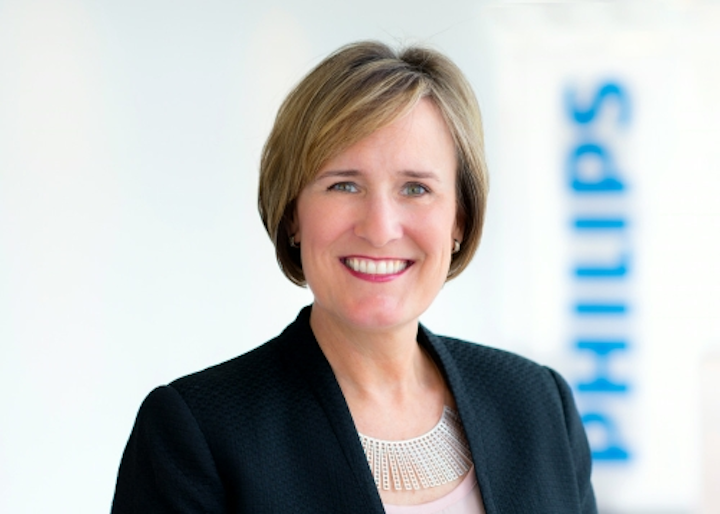 Huntington takes the place of departed Bruno Biasiotta and is tasked with driving sales across lamps, consumer luminaires, and professional luminaires.
Philips Lighting has announced that Amy Huntington has taken over the role of Philips Lighting Americas president after having previously served as CEO of Philips Professional Lighting Services (PLS) in Amsterdam. Huntington will be responsible for increasing sales across the lamps, consumer luminaires, and professional luminaires sectors, and specifically for pushing the company's commitment to connected lighting systems and services.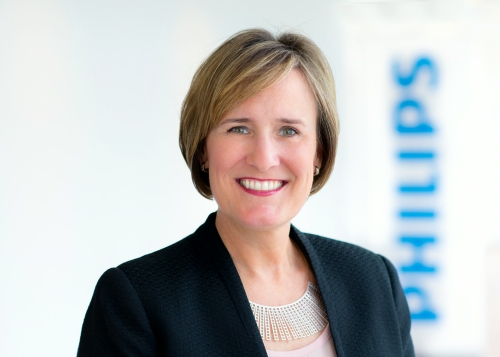 Philips Lighting taps Amy Huntington to lead business in the Americas region
Huntington has prior experience in the connected lighting and lighting-as-a-service areas, having grown the PLS business in Europe based on those areas. She joined PLS in April 2013 and Philips said she improved sales and profits.
"Amy has extensive global business experience and a successful track record working across functions and businesses to drive strategic and transformational initiatives, which is evident in the significant impact she has had on PLS in the short time she has led the business," said Eric Rondolat, CEO of Philips Lighting. "I am confident that her knowledge of the Americas lighting market, leadership skills, and ability to deliver on what our partners and customers need will have a significant impact on that business as well."
Huntington is replacing Bruno Biasiotta, who joined Philips in mid-2012 as North American president and CEO. Huntington will serve during interesting times as Philips has said it will spin out lighting as an independent business. Moreover, Philips Lumileds will also become a separate business, meaning Philips Lighting will not have the luxury of a vertically-integrated LED manufacturer going forward.

Still, Philips Lighting remains one of the top lighting manufacturers globally, and has moved perhaps more quickly than other large competitors in embracing LED sources. And the company has been very active in the networked lighting area across consumer and professional segments.
"Running a global luminaires business has given me great perspective into how our innovations resonate with customers to deliver new levels of business value, as we unlock the huge potential of LED lighting and the new world of connected lighting systems," said Huntington. "I look forward to working with our teams and partners to leverage the full breadth and depth of our solutions to enable our customers to realize the promise and potential of digital light."
Prior to joining Philips, Huntington served as COO for Schneider Electric North America. Earlier she was CEO of Schneider's Juno Lighting Group. At this point there has been no indication as to what Biasiotta will do next. A Philips spokesperson said he left the company for personal reasons.