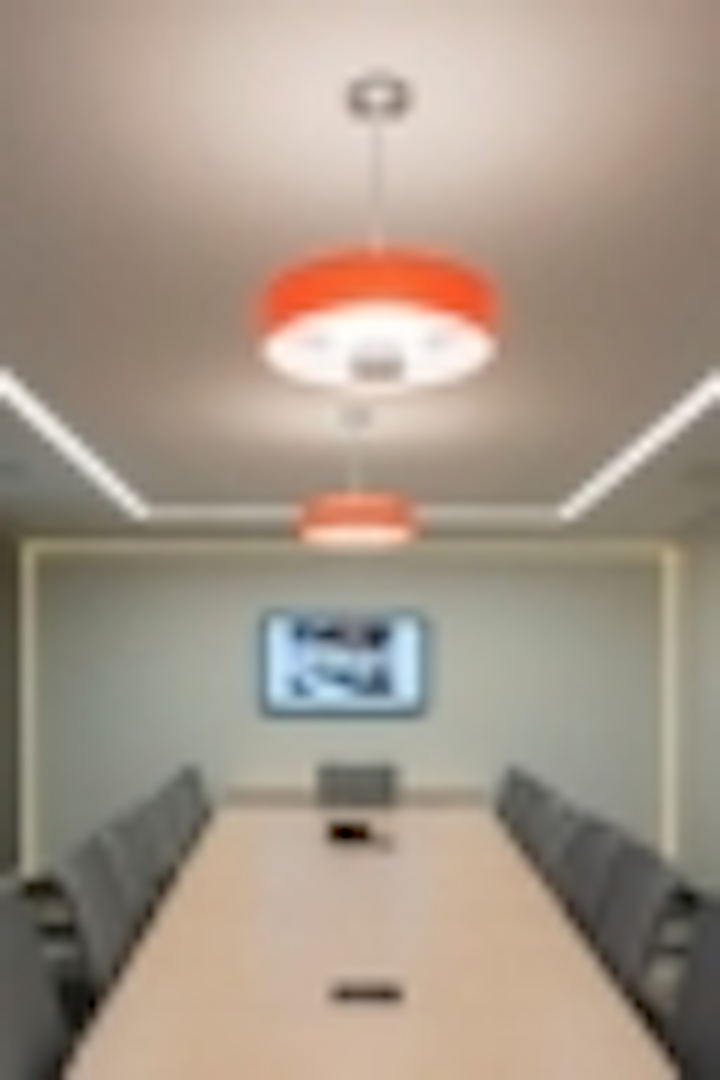 Download the issue or view the Ezine edition
.
+++ Cover +++
LED luminaires and multiple controls help minimize office lighting power density. (Photography: Salex)

+++ Features +++
LED LIGHTINGLED lighting shows versatility in office project
Lighting representative firm attempts to go all LED in new office, and adds multiple control technologies to minimize power density. Maury Wright
PREVIEWThe LED Show program will address basics to details of the SSL transition
Lighting designers and specifiers will discover an immersive learning experience focused on the transition to LED light sources in Las Vegas this August. Maury Wright
DIGITAL LIGHTINGDigitized lighting networks maximize LED value proposition
LED lighting can lose out to legacy sources if only energy efficiency and lifetime are considered, but only LEDs and digital networks can transform the lighting space — truly minimizing energy usage and adding new benefits. Jeffrey Perkins, Energy & Resource Solutions, Inc.
AWARDSCommercial and residential designs shine in Cooper's 36th Source Awards
Traditional halogen and fluorescent sources were prominent in the lighting projects recognized in the Source Awards, although specialty LED fixtures played a prominent role in several projects. Maury Wright


+++ Columns/departments +++
COMMENTARY
Luminaire designs emerge that fully leverage advantages of LED sources
LIGHTBEAT
Retrofit lamps beyond the A-lamp have a potentially greater impact on energy savings
BR and PAR lamps
LED tubes