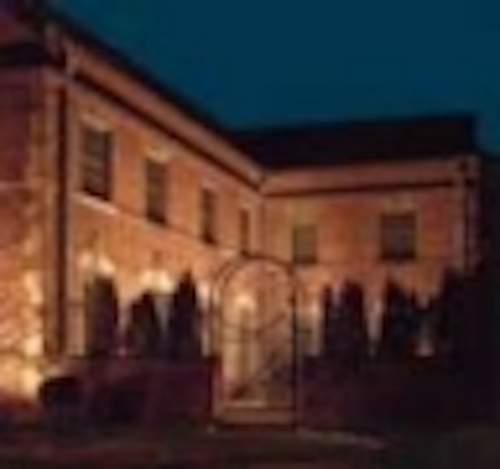 +++++
This article was published in the Winter 2013 issue of IIF Magazine.
View the Table of Contents and download the PDF file of the complete Winter 2013 issue, or view the E-zine version in your browser.
+++++
The competition recognized 37 commercial LED lighting products for excellence, including four Best in Class winners, which earned the distinction for clearly exhibiting superior performance overall and standing out in their respective categories. Three entries were also chosen for special consideration because of the interesting form factors used in their design. The innovative, energy-efficient products that were selected demonstrated high lighting quality and consistency, glare control, serviceability, and value as determined by the 2012 judging panel.
The DOE, the Illumination Engineering Society of North America (IESNA), and the International Association of Lighting Designers (IALD) jointly manage the NGL competition, which promotes excellence in energy-efficient LED commercial lighting. In 2012, the NGL competition was split into separate indoor and outdoor competitions with separate judging panels. The judges of the outdoor competition assessed color quality, appropriate illuminance, light distribution, glare control, aesthetic appearance and style, serviceability, value, and energy efficiency.
The 2012 outdoor competition judging took place on November 4-6 at the Virginia Tech Transportation Institute, where 120 entries were installed and judged in realistic roadway, parking-area, parking-garage, and exterior landscape and façade scenarios.
Here we feature the Best in Class luminaires, some of the Recognized products and three products Of Note. Full details and all of the winners can be found at: www.ngldc.org/12/outdoor/winners.stm.
BEST IN CLASS:
fraqtir Outdoor Style S170 by The Lighting Quotient
The fraqtir S170 luminaire consists of an extruded aluminum housing, tempered glass lens, and stainless steel hardware. The optics inside use principles of refraction and total internal reflection to produce an asymmetric beam used for illuminating surfaces uniformly from one edge and minimizing glare. It is an IP66-rated luminaire with integral driver and precision optics. Light output is 751 lm at 18.1W (41.5 lm/W) with a CCT of 3108K and a CRI of 86.
Evolve LED scalable cobrahead by GE Lighting
The Evolve LED scalable cobrahead roadway luminaire uses reflective technology and an advanced optical design to offer diverse photometric combinations. Its Evolve light engine optimizes efficiency and minimizes glare. The cobrahead incorporates a robust heat sink directly in the fixture. Options include reverse light engines for desired light behind the pole. Light output is 6289.4 lm at 80.3W (78.3 lm/W) with a CCT of 3900K and a CRI of 72.
Oxford by Relume Technologies
The Oxford decorative acorn luminaire is suitable for main streets, municipalities, and parking lots. It provides uniform lighting while eliminating the LEDs' points of light and has an adjustable uplight feature. The OXFORD ring and fitter are made as an aluminum die cast and powder coated with a high-performance polyester resin for a rugged finish. Light output is 2830.5 lm at 58W (48.78 lm/W) with a CCT of 4526K and a CRI of 75.
TV and Dial LED by Edge Lighting
The TV LED wall sconce and the Dial luminaire both use warm-white LEDs. The TV has a satin aluminum or white base and a clear UV stable diffuser. The Dial model can be used as a wall uplight or downlight. Both fixtures are IP65 rated for outdoor and indoor use and come with optional dimming. The TV model has an output of 329 lm at 8W (41.4 lm/W) with a CCT of 2972K and a CRI of 85.
RECOGNIZED:
Navion LED roadway luminaires by Cooper Lighting
The Navion LED roadway luminaire family has heavy-duty cast aluminum housings with a 3G vibration rating and IP66 rating. Tool-less entry and a hinged removable power tray door allow for easy maintenance. The Navion has five lumen packages and multiple optical distributions. Light output is 7423 lm at 103W (72 lm/W) with a CCT of 3891K and a CRI of 65.
Evolve LED contemporary conical post top by GE Lighting
The Evolve LED conical post top offers a structured LED array for roadway, walkway, and campus light distribution along with a modern, European look. The light engine consists of nested concentric directional reflectors designed to aim high-angle light directly below the fixture to minimize shadows there. Light output is 4308.6 lm at 90.4W (47.6 lm/W) with a CCT of 3925K and a CRI of 66.
Lumencove XT by Lumenpulse
The Lumencove XT slender LED luminaire comes in 1- to 4-foot sections for easy linear and radial layouts for exterior cove lighting and tight spaces. Diverse outputs, colors, color temperatures, mounting possibilities, and finishes are available. A dual-chamber design allows components and drivers to be replaced. The judges liked its light distribution and color. Light output is 1819 lm at 26.2W (69.5 lm/W) with a CCT of 3870K and a CRI of 84.
Arieta by Leotek Electronics USA Corp.
The Arieta is an LED area luminaire with a low profile and soft corners that is designed to replace traditional HID shoebox-style products. Micro-lens systems produce IES Type 2, 3, 4, or 5 distributions. The optical system provides a sharp cutoff of high-angle brightness and produces no lumens above 90°. Light output is 23,056 lm at 246W (93.7 lm/W) with a CCT of 4000K and a CRI of 76.
Eon 303-B1 bollard by Lumiere
The Eon 303-B1 LED bollard is compact and low profile and provides full cut-off downlight via a fixed head at a 2- or 3-ft height. It comes with a universal input LED driver (120 to 277V, 50/60 Hz). Dimming is achieved with a standard ELV, reverse phase driver. Light output is 1209 lm at 15.5W (78 lm/W) with a CCT of 4000K and a CRI of 85.
eW Graze MX Powercore by Philips Color Kinetics
eW Graze MX Powercore linear LED lighting fixtures are suitable for surface grazing and wall-washing applications and are available in eight color temperatures, ranging from warm to cool. The fixture offers a low-profile housing, connectorized cabling, and direct line-voltage operation. Custom lengths, beam angles, and power consumption levels produce many possible configurations and light distribution patterns. Light output is 3316 lm at 60W (55.2 lm/W) with a CCT of 4000K and a CRI of 82.
Cree THE EDGE LED area light by Cree Inc.
With >20 optical distribution choices, Cree's THE EDGE high-output LED area light reduces wasted light. Its thermal management improves color quality and performance at the source. The luminaire offers a full color spectrum that provides more realistic and distinctive color renderings that can enhance safety and contribute to a more consistent visual experience. Light output is 20,450 lm at 279W (73.3 lm/W) with a CCT of 4000K and a CRI of 70.
Lumenbeam Small and LBX by Lumenpulse
The Lumenbeam Small is a compact 14W luminaire for lighting landscapes, trees, columns, monuments, and architectural details. The LBX is a 140W LED luminaire for lighting multi-story facades and tall structures and is noted for its slim form factor. Both luminaires can be configured for flood or accent lighting. Dimming control via DMX, DALI, or 0-10 V is also available. For the LBX model, Light output is 7982 lm at 134W (59.6 lm/W) with a CCT of 3863K and a CRI of 78.
LGOOSE by RAB Lighting Inc.
This family of LED goosenecks, appropriate for "Main Street" decorative lighting, is customizable with different shades and arms. The light can be aimed with an adjustable 45 degree swivel joint. The luminaire has a glare-reducing frosted glass lens and a chip- and fade-resistant polyester powder coat finish. The housing is precision die-cast aluminum. Light output is 643 lm at 15W (42.9 lm/W) with a CCT of 4000K and a CRI of 87.
LytePro 16 by Stonco Lighting, a Philips Company
The LytePro 16 provides safety and security in residential and light commercial areas such as entrances and along perimeters and pathways. The Philips LEDGINE technology LED engine, containing 16 high-performance LEDs with an average rated life of 60,000 hours, has individual optics for high uniformity and efficacy. Light output is 2507 lm at 36.5W (68.7 lm/W) with a CCT of 4135K and a CRI of 68.
D-Series Floodlight: Size 1 and 3 by Lithonia Lighting
The D-Series Floodlights use precision-molded acrylic lenses engineered for area lighting distribution, uniformity, and pole spacing. Light engines are available in 3000K, 4000K, or 5000K configurations. Both are sleek, but the Size 1 is best for landscape, signage, and accent lighting, while the Size 3 flood can be used for wallwash, security, and general area lighting. For the Size 1 model, light output is 3330 lm at 39.9W (83.5 lm/W) with a CCT of 3945K and a CRI of 74.
Cylinder by G Lighting
The LED Cylinder sconce provides various reflectors, lengths, and finishes to serve diverse environments. The light source is field replaceable, and the design maximizes thermal resources for long life and energy savings. The judges appreciated its color quality and versatility, with interchangeable lens options, including flat clear and Fresnel. Light output is 1020 lm at 22.2W (45.9 lm/W) with a CCT of 2975K and a CRI of 83.
PLED by RAB Lighting Inc.
The PLED2X26 is a 52W pendant-mounted LED downlight that comes with 6, 12, and 18-inch mounting stems that can be used for a variety of mounting heights. The judges liked the design as an alternative to the typical rectangular or circular parking garage luminaire. The PLED can be used in both indoor and outdoor applications. Light output is 3652 lm at 59W (61.9 lm/W) with a CCT of 5100K and a CRI of 69.
NOTED:
Sole City by Philips
The SoleCity LED street and area luminaire is appropriate for residential areas or city streets requiring medium intensity lighting. Made of high-grade aluminum, the bracket and luminaire create a smooth design line. The LEDGINE optical system is composed of high performance acrylic refractors lenses to achieve desired distribution, maximum spacing, target lumen, and lighting uniformity. Light output is 11,776 lm at 130W (90.6 lm/W) with a CCT of 4000K and a CRI of 75.
Aeroblades streetlights by Cree
The Aeroblades LED area light is suitable for both roadway and pedestrian lighting. The luminaire can be fine-tuned with NanoOptic technology optical control and can have a customizable number of blades. The streetlight provides a contemporary feel, enhances safety with bright, clean illumination, and reduces spillover to homes and businesses. Light output is 7392 lm at 94W (78.6 lm/W) with a CCT of 4000K and a CRI of 70.
Halo streetscape by Eleek
The Halo pedestrian outdoor LED luminaire offers a circular, downlight design and shines with lights pointed outward at 5 degrees from vertical. The luminaire, with a 100% recycled head, can range in height from 12 to 16 feet and in a top diameter from 3 to almost 6 feet. The judges said the luminaire design of the Halo "incorporated particularly innovative form factors". Light output is 4800 lm at 75.5W (63.5 lm/W) with a CCT of 3000K and a CRI of 80.