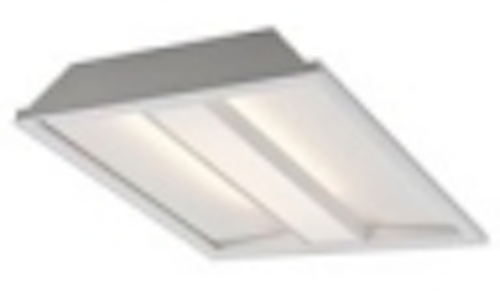 +++++
This article was published in the Winter 2013 issue of IIF Magazine.
View the Table of Contents and download the PDF file of the complete Winter 2013 issue, or view the E-zine version in your browser.
+++++
The 2013 rendition of Lightfair International (LFI) is around the corner, scheduled for April 21–25 in Philadelphia, PA. The two keynote presentations will feature renowned tech-industry executive and venture capitalist Vinod Khosla discussing how lighting and controls fit into the cleantech revolution and lighting designer James Ramsey detailing the underground Lowline project created in New York. Five days of workshops, Lightfair Institute courses, and seminars will cover topics ranging from roadway lighting to controls to daylighting. The exhibit floor will host more than 500 companies ranging from startups to stalwarts, where LED-based solid-state lighting (SSL) will be the predominant theme.
Cooper Lighting will sponsor the Monday Ramsey keynote, where he will discuss the
Imagining the Lowline project
that was hosted last September in a New York City warehouse, but that was intended to illustrate the potential for lighting underground spaces for public use in urban areas. Ramsey was the co-founder and creator of the project, and he invented a skylight that can deliver natural light underground using a complex optical design. The team hopes to ultimately build a much larger area into a real subterranean public park.
The Khosla keynote on Wednesday will take place in the expanded section of Lightfair to be held in Hall F on the 100 level of the Philadelphia Convention center. Hall F will host exhibits along with the LFI Spotlight Lounge where Khosla's keynote will take place. At other times, the lounge will play host to exhibitor presentations and industry panel discussions.
Khosla is a long-time technology-industry player who was a co-founder and the CEO of Sun Microsystems before becoming a successful venture capitalist that is now focused on the cleantech sector. He will discuss opportunities for innovations in lighting including the concept of every light source having an Internet Protocol (IP) address with operation based on the principles of artificial intelligence and machine learning.
The other educational opportunities for LFI 2013 are based on a new track system that was designed to simplify the process for attendees planning their schedule. Tracks include Commissioning; Controls & Strategies; Daylighting; Design Tools; Electric Sources & Gear Technology; Energy, Environment & Sustainability; Exterior & Roadway Lighting; Human Factors In Lighting; and Integrated Design Process.
The Daylighting Track is receiving special emphasis this year as more and more regulatory agencies require elements of daylighting in all business lighting installations. The technology both saves a tremendous amount of energy, and therefore money, and exposes workers to natural light that can increase productivity.
The track will feature full-day Lightfair Institute Courses on "Daylighting Fundamentals" and an "Interactive Daylighting Charrette" on Sunday and Monday, respectively. On Monday afternoon, there is an Institute Workshop on "Daylight Performance Metrics" that will include presentation of data from actual installations. On Wednesday morning, there is a workshop on "Daylighting in High Performance Schools". One-hour seminars are spread throughout the program, covering topics ranging from simulations of the impact of daylighting in different weather scenarios to the use of adaptive controls in a daylighting scenario.
The Controls & Strategies Track is another one that will be both popular and timely given that adaptive controls are a necessity in commercial buildings today. Moreover, the combination of controls and efficient light sources such as LEDs compound energy savings.
The highlight of the track is a two-day Institute Course entitled "Lighting Control Systems Hands-On Workshop" that will take place Sunday and Monday. There is an LED-specific seminar on Wednesday that will look at maximizing energy savings in commercial building controls.
Controls-centric topics won't be limited to indoor applications. There is a seminar that will focus on controls for exterior building lighting. And a Thursday-morning Workshop will examine controls in roadway lighting. Indeed, outdoor lighting combined with sensing and dimming technology affords some of the greatest opportunities for energy savings.
There are other special noteworthy events. The Lightfair Institute Networking Luncheon is scheduled for 12:45 PM on Sunday, April 21. On Tuesday, the LFI Spotlight Lounge will host a day-long exhibition of the LFI Innovation Award winners. There is an appreciation lunch slated for the lounge on Thursday. Direct/indirect fixtures will be prominent at LFI because they can provide both uniform ambient light and light focused on a task plane. Products such as Cooper's Corelite Jaylum pendant system will be exhibited in a choice of LED or fluorescent versions, and Cooper also offers the option of integral daylight and occupancy sensors.