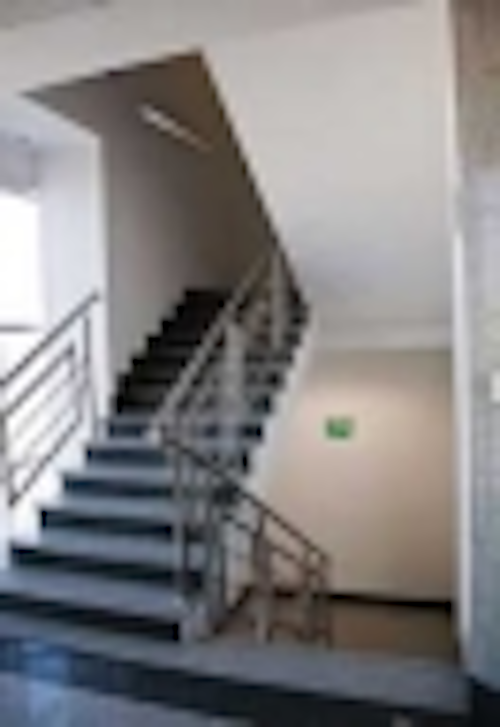 +++++
This article was published in the Spring 2013 issue of IIF Magazine.
View the Table of Contents and download the PDF file of the complete Spring 2013 issue, or view the E-zine version in your browser.
+++++
At LEDucation 7 in New York on March 20, the US Department of Energy (DOE), the Illuminating Engineering Society of North America (IESNA), and the International Association of Lighting Designers (IALD) jointly announced the results of the 2013 Next Generation Luminaires (NGL) Solid-State Lighting (SSL) Design Competition for indoor products. The partners anointed 28 LED-based products with Recognized status, and three of those products were also named Best in Class. Four other nonrecognized products were considered notable for their color-adjusting capabilities.
A few lighting categories dominated the results. Of the Recognized group, there were six track-mounted accent luminaires, three of them being Trac-Masters from Juno Lighting Group (as well as a Trac-Master as a Best-in-Class winner). Linear pendants, some with unique form factors, made up seven other Recognized products, three of them from Acuity Brands. While the DOE noticed this upward trend, the agency also commented that there were "few successful candidates in previously well-stocked" categories, such as downlights and grid ceiling luminaires. Together, these 13 products from two categories make up almost half of all Recognized winners.
The 2013 Indoor Competition received 156 submittals. 112 entries were approved for final judging. 99 entries were installed and evaluated at the Intelligent Lighting Creations facility outside Chicago, IL, on February 27-28. Here we feature the Best in Class luminaires, some of the Recognized products, as well as the Noted products. Full details and all of the winners can be found at: www.ngldc.org/13/indoor/winners.stm .
BEST IN CLASS:
W Series LED by Acuity Brands/Lithonia Lighting
Awarded Best in Class for utility fixtures, these luminaires can be vertically or horizontally mounted on walls or ceilings for ambient lighting in low-traffic areas. Integral occupancy sensors manage lighting using off or dimmed settings. A crescent-shaped linear faceted refractor system obscures and integrates individual LED images and uniformly washes the fixture surface with light. Light output is 2479 lm at 24W (103.29 lm/W) with a CCT of 3566K and a CRI of 82.
T254L Cylindra by Juno Lighting Group
Made of die-cast aluminum, the compact Cylindra T254L hides its driver in the luminaire body, keeping the form factor found in typical track products. The fixture is dimmable with reverse phase dimmers. Options include three beam spreads, four color temperatures, versions with a high CRI of 93 offered at 2700K and 3000K, and enhanced-spectrum versions offered at 3000K and 3500K. In the tested product, light output is 1262 lm at 19.2W (65.63 lm/W) with a CCT of 3077K and a CRI of 82.
XLE-3-10 Xpress by Digital Lumens
Useful alternatives to high-bay HID and HIF fixtures, Xpress LED luminaires are designed for manufacturing, warehouse, maintenance depot, hangar, and other high-bay applications. Three independently rotating light bars provide flexibility in directing light into wide or concentrated distributions. Dimming control and occupancy sensors are standard. Light output is 10,350 lm at 115W (90 lm/W) with a CCT of 5000K and a CRI of 70.
RECOGNIZED:
Trac-Master T271L Arc by Juno Lighting Group

Juno's Arc T271L LED track-mounted luminaire offers interchangeable polycarbonate lenses with three factory-configured beam spreads. Arc is available in 2700K, 3000K, 3500K, or 4000K. Its optic system combines a shallow but effective reflector with Fresnel-based lenses. Light output is 900.8 lm at 13.2W (68.5 lm/W) with a CCT of 3055K and a CRI of 80.6.
Hornet HP-21 by Amerlux Global Lighting Solutions
The Hornet HP-21 is a compact and flexible 21W track-mounted luminaire for accent and display lighting that targets retail, commercial, and hospitality environments. Hornet delivers a clean, even field of light with track, canopy, and busway mounting available. Optics have a 0 to 180° tilt with 360° rotation. Light output is 1087 lm at 21.2W (51.35 lm/W) with a CCT of 3029K and a CRI of 84.8.
Zinnia 1300i by Journée Lighting
The Zinnia LED luminaire uses a GE Infusion module that is easily field-replaceable, eliminating the need to change the entire fixture. Zinnia is available in various beams and color temperatures and offers pan/tilt lock and interchangeable stems to adjust distance from the track. The housing is designed to perform as a heat sink, resulting in longer lamp life and higher efficiencies. Light output is 1376 lm at 23.2W (59.44 lm/W) with a CCT of 4097K and a CRI of 82.7.
HX‐Series by Albeo Technologies/GE Lighting
The HX-Series of LED industrial luminaires is modular in construction, which aids in thermal management, and is designed for high-bay applications. The HX-Series is available with one to six light bar modules, representing a range from 6000 through 75,000 lm, and with beam spread of 20, 40 and 120°. Albeo offers optional compatibility with third-party wireless controls. Light output is 12,193 lm at 138.2W (88.23 lm/W) with a CCT of 5126K and a CRI of 75.
Origami LED by Acuity Brands/Peerless Lighting
Inspired by Japanese paper folding art, Origami LED luminaires deliver indirect light to ceilings and uniform illumination to work surfaces below. They feature advanced lighting optics that allow for increased fixture spacing and fewer units per installation. Available controls include digital lumen management, integrated sensor, and network-ready options. Origami is available in four standard colors -- gloss red, black, white, and painted aluminum. Light output is 4184.1 lm at 55.8W (74.98 lm/W) with a CCT of 4129K and a CRI of 85.
Jaylum by Cooper Lighting
Suited for open offices, private offices, conference rooms, reception areas, and educational facilities, Corelite Jaylum pendant luminaires feature crisp modern lines and may be mounted individually or continuously with 4 and 8 foot modular sections. It creates direct and indirect illumination from a single LED array and offers a wide range of optical control and mounting options. Light output is 3448 lm at 39.1W (88.3 lm/W) with a CCT of 3507K and a CRI of 85.
Lumination EL Series by GE Lighting Solutions
Lumination EL Series LED linear pendant luminaires can be used in spaces such as conference rooms, open and private offices, and hallways and corridors. They feature an edge-lit acrylic light guide to distribute light comfortably from a thin profile housing. The Lumination comes in color temperatures of 2700K, 3000K, 3500K, and 4000K. Fixtures can be mechanically connected continuously in series. Light output is 6200 lm at 71W (87.32 lm/W) with a CCT of 4000K and a CRI of 82.
Round by Acuity Brands/Peerless Lighting
Acuity's Round suspended luminaires emit soft, widespread, and comfortable indirect illumination. Digital lumen-management control adds energy savings by reducing lumen output early in the product's life. Optionally, Acuity offers integrated sensors and network control. The classic Round has one- or two-piece construction with a housing of extruded aluminum. Die-cast aluminum end plates are mechanically attached with no exposed fasteners. Light output is 4361 lm at 60.5W (72.08 lm/W) with a CCT of 3974K and a CRI of 84.
Sketch by Axis Lighting
Sketch recessed luminaires are gently curved and can thus be combined to form circles and arcs of different radii for all types of designer applications. The 21-inch segment emits more than 800 lm while using 11W. Linear modules are available to create more elaborate patterns. Light output is 819 lm at 11.4W (71.75 lm/W) with a CCT of 4000K and a CRI of 86.7.
M36 LED by Selux Corporation
M36 LED wall wash luminaires have a highly efficient LED light engine in 3000K, 3500K or 4000K with a symmetrical LMO (Light Modulation Optics) lens, LMO asymmetric 5° wall grazer lens or LMO asymmetric 20° wall washer lens. They offer a slim 1.4" W x 2.9" H profile in an aluminum housing and system-connecting modules. Light output is 2553 lm at 34.9W (73.15 lm/W) with a CCT of 3088K and a CRI of 85.2.
Sobre LED Modular by Koncept Technologies Inc.
The Sobre LED Modular luminaire is designed for task lighting work surfaces in public spaces such as lecture rooms, mounts to surfaces with 18-inch stems, and is offered in 3- and 4-foot lengths. Up to three modules, each featuring a 1.25-inch-wide horizontal LED light bar with 42 LEDs, can be joined. The flexible light bar can rotate 360°. Light output is 745 lm at 14.2W (52.36 lm/W) with a CCT of 5390K and a CRI of 85.
IBH by Acuity Brands/Lithonia Lighting
IBH general-purpose LED luminaires are suitable for applications including manufacturing and warehousing, and in other large indoor spaces with mounting heights ranging from 10 to 20 feet. The low-bay luminaires are designed for ambient temperatures up to 40°C. Medium distribution optics meet both horizontal and vertical light level requirements. A dimmable driver is standard. Light output is 11,240 lm at 150W (74.91 lm/W) with a CCT of 4149K and a CRI of 78.
Edge LED by Finelite, Inc.
Edge LED sleek undercabinet luminaires come in multiple lengths (12, 22 or 45 inches). They are equipped with individual dimming from 100% to 0% light output. A frosted diffuser covers the LEDs for improved distribution to minimize multiple shadow effects. Edge uses mid-power LEDs spaced uniformly for even distribution on the task plane. Light output is 380 lm at 6.1W (62.19 lm/W) with a CCT of 3499K and a CRI of 87.
NOTED:
Unity 2x2 by Visa Lighting

These LED Unity recessed luminaires are over-bed units for hospital patient care rooms or for medical offices. Unity provides versatility with a low-energy night-light option and amber color to minimize patient disturbance, as well as enhanced blue spectrum and RGB visual interest light. Two or three discrete circuits accommodate multi-level switching: one lamp for reading, two or four lamps for ambient/exam lighting. Light output is 8413 lm at 158.3W (53.15 lm/W) with a CCT of 3526K and a CRI of 85.9.
BeveLED 2.0 Warm Glow family by USAI Lighting
The BeveLED 2.0 Warm Glow family emulates the black body curve of incandescent and halogen lamps when dimmed (ranging from 2700K or 3000K down to 2200K). The family includes recessed downlight, wall wash, and adjustable accent luminaires. This luminaire is optimal for hospitality and public uses to promote calmness because of its warmer (lower color temperature) light. Light output is 1523 lm at 29.1W (52.34 lm/W) with a CCT of 2986K and a CRI of 82.
BeveLED 2.0 Color Curve Dimming family by USAI Lighting
The BeveLED 2.0 Color Curve Dimming family starts cool (3500K) at full output and warms as it dims, providing for a tone that is consistent with both fluorescent and filament sources. Users in environments such as healthcare facilities, schools, and retail can adjust color temperatures from 3500K to 2200K. As with the Warm Glow Family from USAI, these luminaires include recessed downlight, wall wash, and adjustable accent models. Light output is 1694 lm at 29.7W (57.04 lm/W) with a CCT of 3424K and a CRI of 81.
Color Tunable LED 2x2 Panel by Samjin LND
The Samjin LND color tunable luminaire features a low-profile edge-lighted 2x2 panel. It offers separate controls for both correlated color temperature and dimming. A handheld control module with color and intensity presets is available. Light output is 4285 lm at 49.8W (85.99 lm/W) with a CCT of 3976K and a CRI of 86.