Prudential LED sign dominates Hong Kong skyline
Retop LED Display Company has installed a 560 square meter LED display for Prudential in Hong Kong.
Oct 8th, 2007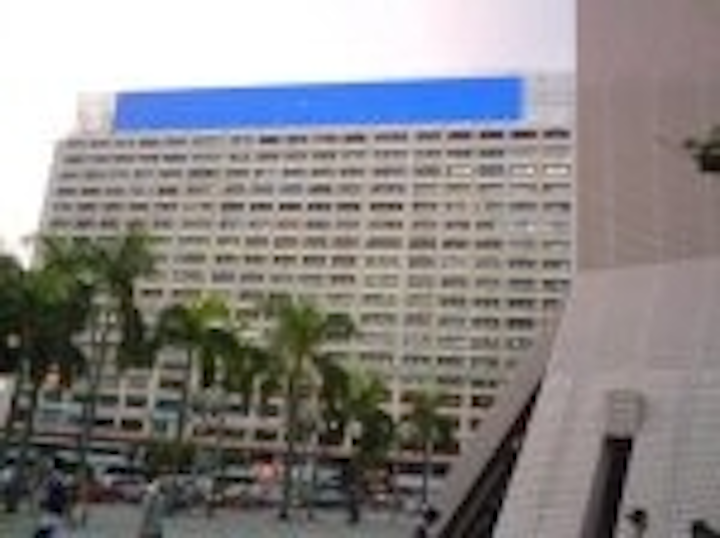 With the goal of making the Prudential insurance company a household name throughout Hong Kong, the company's new giant LED sign was launched in late September. The 8m x 70m sign was built and installed by Retop LED Display Company. Karson Ho, the company's business manager, says that it uses Nichia's LEDs in its display screens.
Prominently located by the Tsim Sha Tsui Star Ferry terminal, Prudential's new LED sign will be one of the largest and most technologically advanced in Hong Kong with the capability to play high-definition videos, images and custom animations.
The sign also enables Prudential to run special broadcasts to celebrate key local holidays and to promote Prudential's events and business campaigns.
Positioned at the heart of Kowloon waterfront, Prudential's new LED sign enjoys high visibility from both the harbour and Hong Kong Island with its prominent location, and will be seen by millions of Hong Kong people and visitors every year.
Kevin Wright, CEO of The Prudential Assurance Company Ltd, said "The sign not only signifies our strong commitment to local market and also strengthens our brand profile as one of the leading insurance companies in Hong Kong."
Ho says that Retop has finished a 260-meter-square screen for MGM Grand Casino in Hong Kong island, and a 140-meter-square display for MGM in the USA.