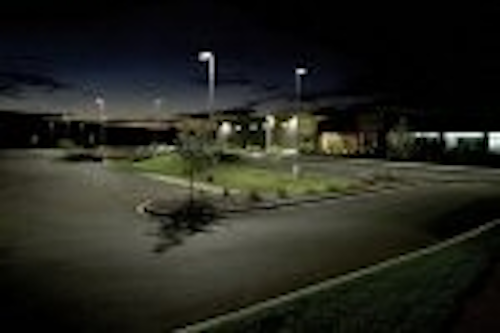 Sentry Equipment Corp, a worldwide manufacturer of sampling components and systems, has chosen Beta LED as the outdoor LED lighting supplier for its new 51,000-square-foot manufacturing and office building.
When Sentry Equipment began the process of designing and constructing its new $5 million facility, it researched using high efficiency LED lighting and discovered the tremendous payback these lights would provide.
Because of his commitment to the environment and making prudent business decisions, the CEO of the company, Michael Farrell, set out to build the facility to meet green standards.
"Working with Beta LED has been both a logical business decision and a responsible choice for the environment," said Farrell. "I know we are going to realize an excellent ROI on these lights. Their long-life and virtually maintenance-free operation made it an easy choice."
Rob Ezerins, Senior Design Architect with Opus North Corporation, Sentry's design/build firm, says that Mike Farrell championed the building's green design. "He challenged us to find technological solutions to accommodate his commitment. Beta LED's outdoor commercial fixtures were a key part of the solution."
Kevin Orth, Beta LED National Sales Manager, says that like Sentry, Beta LED is committed to innovation, the environment and helping companies recognize the tremendous value LEDs provide.
In addition to Beta LED's outdoor lights, Sentry Equipment incorporated other sustainable building elements such as on-site storm water treatment and infiltration, high-efficiency glass, low-consumption plumbing fixtures and extensive use of daylight.