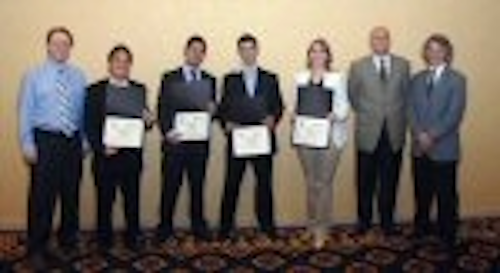 Students at McGill University in Montreal, Canada have participated in a program sponsored by Future Lighting Solutions that is aimed at developing more sustainable lighting solutions using power LEDs.
In a unique program fashioned by Future Lighting Solutions and McGill University professor David Plant, Chair of the Department of Electrical and Computer Engineering, fourth year students were challenged to design and implement an "Intelligent Hallway Lighting Project" using high power LEDs.
The objective of the project was to demonstrate an automated lighting system, using Luxeon power LEDs from Philips Lumileds, which could be controlled from the Internet, thereby enabling control from remote locations.
The system also included an ambient light sensor, a temperature sensor and a motion detector. These devices enable pre-programming for environmental changes such as temperature, daylight, and occupancy.
The project is specifically targeted at the use of power LEDs which, in addition to other benefits, are digitally controllable and more easily managed by electronics systems.
The winning four person student team included Michel Jamati, Yiyi Liu, Nilesh Paray and Marc Hernandez. Their system was deemed by Future Lighting Solutions and Philips Lumileds as showing the most resourceful incorporation of high power LEDs into a controllable, intelligent, system.
"We were delighted and impressed with the results," said Jamie Singerman, Corporate VP - WW Future Lighting Solutions. "This was a very complex project and the students showed great vision and technical competence in their designs and executions. We look forward to continuing to work with McGill University to develop competencies in solid-state lighting that will benefit the students and the lighting world. Projects such as these serve to assist the industry in understanding the enormous possibilities of the technology."
Professor David Plant, Chair of the Department of Electrical and Computer Engineering, commented, "With McGill University and Future Lighting Solutions working so closely together there is an opportunity for Canada to be a significant contributor to the future of solid state, sustainable lighting"