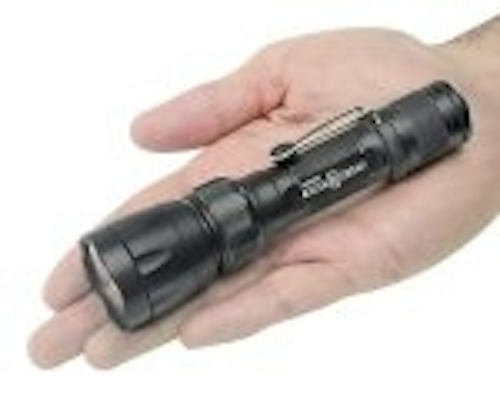 Cree XLamp LEDs to power SureFire flashlights
Flashlight manufacturer
SureFire
has chosen Cree's new
XLamp
7090 XR-E Series LEDs to serve as the light source in three new SureFire flashlight models to be introduced in early 2007. The XR-E Series LEDs have very high values of typical luminous flux (80 lumens at 350 mA) and efficacy (70 lm/W), which are critical features in battery-powered, portable lighting applications.
"Cree's new XLamp LEDs measure 40-percent brighter and 50-percent more efficient than other LED solutions," said John Matthews, SureFire's founder and president. "They are easy to design into our new flashlight models and provide a pure, brilliant beam of light. Using this new LED from Cree, we are able to design LED flashlights with far longer battery life."
Intematix and Symyx Technologies sign cross-license
Intematix Corporation, a manufactuer of phosphors for solid-state lighting and display applications, has resolved its litigation with Symyx Technologies, Inc.
The parties have entered into a limited cross-license of their combinatorial chemistry technologies.
Lighting Science Group finds international distributor
Lighting Science Group has commenced shipping its Optimized Digital Lighting (ODL) Lowbay LED fixtures to OptiLED Holdings Co. Ltd., a leading marketer and distributor of LED products in the Asia Pacific Region. This represents the first international marketing and distribution agreement for Lighting Science Group.
Patrick Ma Wai Biu, Managing Director of OptiLED, said, "We are excited about the opportunity to introduce this large-scale LED product to our marketplace. With the increasing use of energy resources in China, we anticipate a high level of interest in the power-saving aspect of this new lighting product. We see the ODL Lowbay fixture as a meaningful addition to our product line."