Seoul and Osram sign LED patent cross license agreement
Seoul Semiconductor has signed a cross-license deal with Osram Opto Semiconductors.
Aug 30th, 2007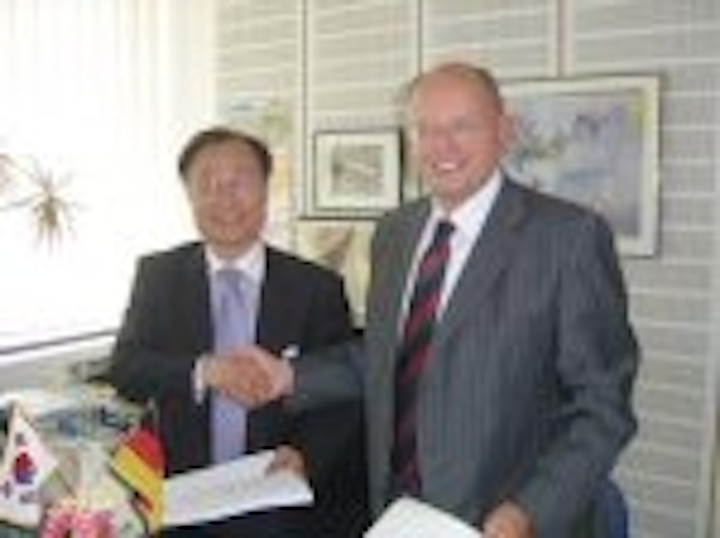 Two LED makers, Korea's Seoul Semiconductor and Germany's Osram Opto Semiconductors, have signed a patent cross-license agreement.
Under the agreement, the two companies will share their patents pertaining to white and visible LED technologies.
Under this mutually-beneficial agreement, both companies will collaborate and build on each other's strengths as strategic partners. "This paves the way for closer cooperation between both companies," said Chung Hoon Lee, president of Seoul Semiconductor.
The scope of cross-licensing agreement refers to patents for white LEDs and LED housings. Osram says that it has granted a royalty-bearing license to Seoul to manufacture and sell white LEDs with conversion technology covered by Osram's patents. In return, Seoul has granted Osram a license to use housing patents.
Under the agreement, the two parties will refrain from raising any objections against any patent rights pertaining to white and visible LED technologies, and will cooperate in defending cross-licensed patent rights.
Additionally, Seoul Semiconductor says that this agreement will enable the company to further establish its position as a world leader in high-brightness and energy-efficient LED lighting solutions.
Gerd Pokorny, Senior Vice President of Osram GmbH, described the agreement as "a perfect example for a productive and fair collaboration." However, he said that Osram will also continue to vigorously enforce its patent rights against companies making unauthorized use of our intellectual property. "International courts have ruled on our favour in many cases," he said.
For Seoul Semiconductor, vice president of sales and marketing Yanghee Han said that the agreement includes Seoul's subsidiary, Seoul Optodevice. Han said that the agreement consolidates Seoul's strong position in the market, since the company has signed an agreement with Cree and also established a strategic partnership with Toyoda Gosei of Japan.