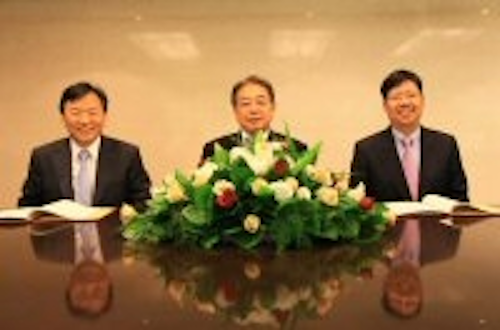 After LED manufacturers Toyoda Gosei Co., Ltd. and Epistar Corporation signed an
LED patent cross-licensing agreement
earlier this month, the two companies are forming a joint venture named TE Opto Corporation. The other participant is Twin Hill Co., Ltd., a sales agent for Toyoda Gosei.
TE Opto will develop, manufacture, and market LEDs, and will be based in the Neihu District of Taipei, Taiwan. The company will be established on November 1, 2010 with a capitalization of 23 million Taiwan dollars (equivalent to about USD 730,000).
Toyoda Gosei will own 51% of TE Opto, Epistar will have a 40% share and Twin Hill will own the remaining 9%. The company will have four directors from Toyoda Gosei, two from Epistar, and one from Twin Hill.
The companies say that the joint venture agreement "combines Toyoda Gosei's leading-edge LED technology with Epistar's low-cost manufacturing capabilities to expand the partners' LED sales in the growing market of illumination applications."
Since 2006, Toyoda Gosei has worked with Epistar and outsourced the production of some of its LED products to Epistar.
TE Opto has an short-term annual sales target equivalent to about YEN 5 billion (about USD 60 million) by the fiscal year to March 31, 2012.