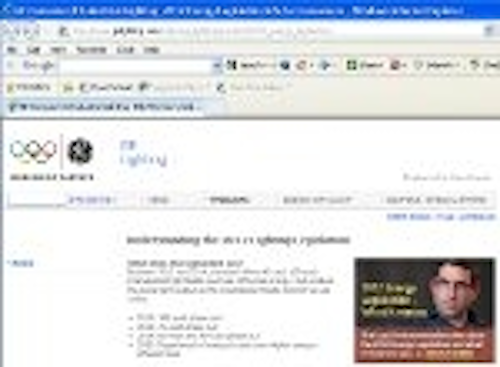 General Electric (GE) has launched two new web sites that together with its existing Environmental Information Center site will educate consumers and businesses on the transition to energy saving lighting options such as LED-based solid-state lighting (SSL). The new sites include the Understanding 2012 Lighting Legislation site focused at consumers and on the move away from incandescent lighting, and the Legislation Product Replacement (LPR) Tool site that helps businesses check the legal status of luminaires.
"We want customers to know that alternatives such as halogen, compact fluorescent and solid-state lighting products and systems from GE already meet looming federal efficiency standards," said Brian Sroub, chief marketing officer, GE Lighting. "Our goal is to help people make better lighting decisions today."
The LPR site is focused at the lighting specification community including engineers, lighting designers, and architects. Such professionals can use the tool to see if any recent legislation impacts the use of specific products such as luminaires. "Simply plug in a product code and you're on your way to energy savings and meeting the forthcoming lighting efficiency standards," says Sroub.
The new sites supply information about both federal legislation and regulations in the US, and state regulations. For example, State of California laws will go into effect a year prior to federal laws in many cases.
The consumer-focused site provides a detailed explanation of federal legislation that will phase out 100W incandescent bulbs in 2012 followed by 75W and 60W bulbs in 2013 and 2014. The site also offers energy-saving calculators that consumers can use to select more-efficient lighting.
The new sites augment the environmental site – a business oriented site meant as a central hub for sustainability information in the lighting and electrical areas. GE reports that the site that launched last year gets 4,000 unique visitors each month.