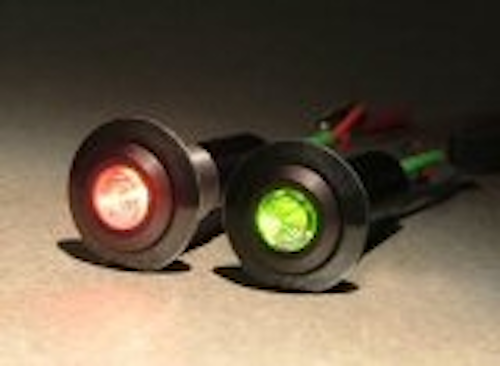 Oxley LEDs going Underground
UK-based Oxley Developments has secured a production order to supply LED indicator lights for the London Underground.
The high-intensity LEDs have been customized for use in illuminated control boxes known as Mimic Panels. These identify the schematic outline of the underground railway tracks.
Following a successful qualification program, the LEDs will be supplied to a London Underground contractor that builds and maintains the railway tracks.
The LEDs are a customized variant of the Oxley OXL/CLH mid-range of LED Indicators. Their lower price makes them cost-effective for design into industrial applications, but they retain many features of military devices, such as robustness, high quality and high specification levels.
The devices provide three options of color indication in one lamp. Sealed to IP66, the LEDs have an operating temperature range of 40 to +100 °C. Standard operating voltages are 12, 24, and 28 V, and customized variants are available. Oxley provides mounting sleeve options varying from 10 to 22mm in diameter, a choice of color combinations and flying leads if required.
DDP introduces train door indicator
DDP has developed an LED lamp assembly that operates as a safety check on passenger train doors. The Double-Sided LED Cluster Lamp works as a safety mechanism that signals the position of passenger train doors to conductors before the train departs from a station.
The lamp is ideal for retrofitting and replacing traditional incandescent lamps, as the solid-state assembly works with the existing circuitry. As their name implies, the LEDs are visible from both the front and rear of the train.
DDP has already delivered LED lamps to replace the CM895 Series of 15mm double-contact, bayonet-base incandescent lights in railway cars.
"In demanding environments such as railway applications, the Double-Sided LED Cluster Lamp simplifies the process of retrofitting and replacing incandescent assemblies that have short life spans because of vibration and voltage spikes," said Tony Toniolo, DDP president. "The rugged LED lamp provides power savings and also maintenance savings, as the LED lamp draws less current, is more reliable, and has a longer life span than an incandescent lamp."