Super Vision illuminates Mexico City's Angel
Super Vision has supplied LED lighting for the Angel of Independence Monument in Mexico City.
Nov 24th, 2006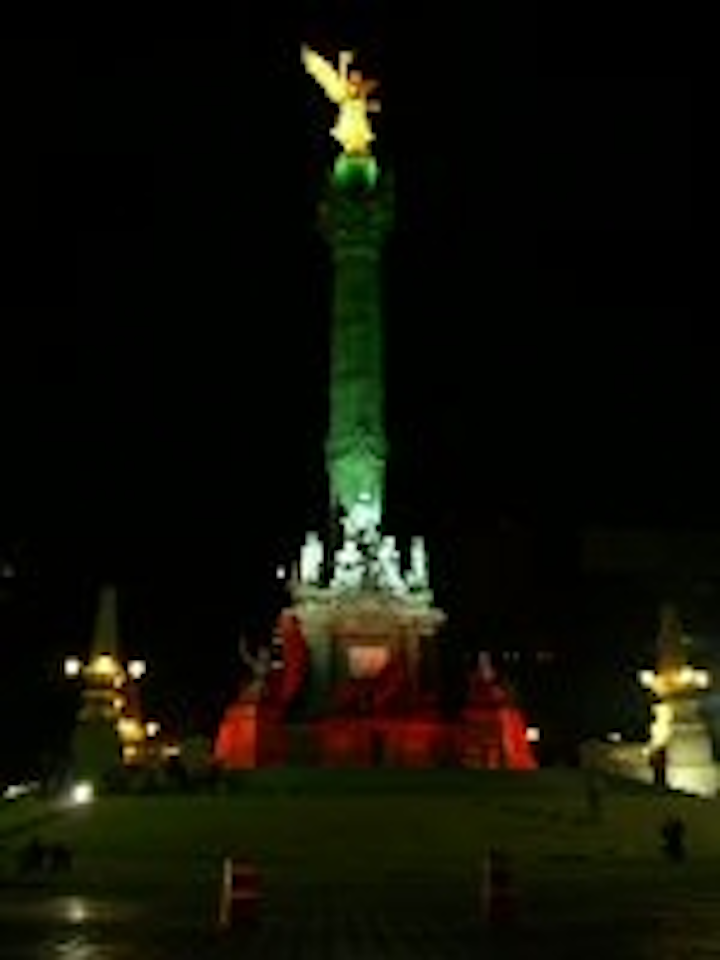 LED lighting manufacturer Super Vision International has supplied its new SaVi SHO LED architectural floodlights to light the Angel of Independence monument in Mexico City.
Located on the Paseo de la Reforma, the main street that connects the president's residence with downtown, the monument commemorates the independence of Mexico. The structure is 120 feet high and 90 feet wide and is illuminated by an array of SaVi SHO LED architectural floodlights.
The system is programmed to change color scenes every 10 to 30 minutes and the monument is illuminated for approximately six hours every night.
"This lighting project involved six months of planning and required 45 days of installation," stated Enrique Lask, CEO of Tecnologia Especializada, Super Vision's distributor for Mexico.
"This statue is to Mexico what the Statue of Liberty is to America," continued Lask. "The National Arts Institute of Mexico monitored the installation to assure that no damage was done to the structure and the Governor of Mexico City, Alejandro Encinas Rodriguez, inaugurated the renovation on September 8, 2006."
Paula Ortiz, Director of International Lighting Sales for Super Vision, said that the company was proud that its products are being used to illuminate such an important icon for Mexico City.