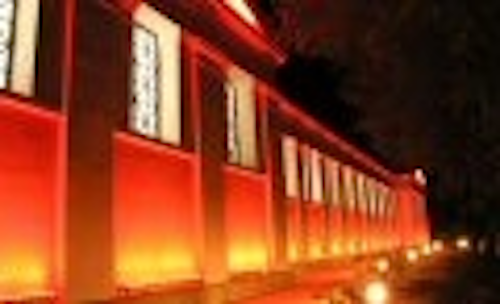 Space Cannon VH SpA, an Italy-based lighting designer and manufacturer, has signed an agreement to purchase approximately $5.4 million of XLamp power LEDs from Cree.
Space Cannon plans to use Cree power LEDs exclusively for all future solid-state lighting installations, including high-profile projects such as the Turin Winter Olympics. However, there is no contractual commitment to use XLamp products exclusively.
Many of Space Cannon's LED fixtures previously used Luxeon LEDs from Lumileds, and the company is listed as a certified Luxeon luminaire manufacturer.
Space Cannon, headquartered in Fubine, Italy, is best known for its dramatic architectural and portable lighting installations. Examples include the world's largest steel bridge in Nanjing China, the 101 Building in Taiwan, Petronas Twin Towers in Malaysia and the Rio de Janeiro Carnival in Brazil.
"Cree has demonstrated superior products and technical support, which is why we are switching exclusively to XLamp power LEDs for all our solid-state lighting projects," said Bruno Baiardi, Space Cannon founder and president.
"Cree's continuing effort to significantly improve brightness and efficacy in its XLamp product line makes it an ideal partner for Space Cannon in our joint effort to create dramatic, durable and energy efficient lighting installations throughout the world."
"Space Cannon is among the world's innovators in the design and installation of large-scale lighting applications," said Norbert Hiller, VP and general manager of solid state lighting at Cree.
"We are thrilled Space Cannon has switched to XLamp power LEDs to enable the innovative lighting displays and architectural illumination designs for which the company is recognized throughout the world."