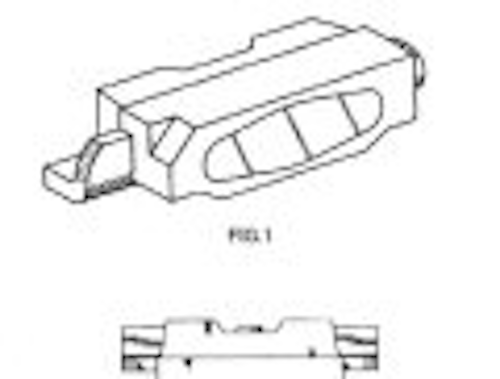 Nichia has filed patent infringement claims against its rival LED maker Seoul Semiconductor, and also against Creative Technology, which uses Seoul Semiconductor's LEDs to backlight the LCD screens in its MP3 players.
Nichia has filed a complaint in the United States District Court for the Northern District of California against South Korea-based Seoul Semiconductor, Ltd. and its US subsidiary, California-based Seoul Semiconductor, Inc., for alleged design patent infringement.
The allegations in the complaint include Seoul Semiconductor's "902" series light emitting diodes (LEDs).
Also named as defendants in the suit are Creative Labs, Inc., Creative Holdings, Inc. and Creative Technology, Ltd., for alleged design patent infringement by Creative's products (MP3 players) incorporating Seoul Semiconductor's LEDs.
The suit seeks damages for past infringement as well as an injunction against any future infringing activity.
The complaint alleges infringement of four US design patents assigned to Nichia. The patents are:
Nichia's LED products of this type are mainly used for liquid-crystal display (LCD) backlight units, especially for cellular phones, PDAs, MP3 players and other portable devices.
Nichia settles lawsuit with Doshisha over
Nichia Corporation has settled a lawsuit with Doshisha Corporation, which was pending in Osaka District Court. The dispute was over Nichia's patents including Japanese Patent No. 3503139, and related to LED-based products designed for use as christmas illuminations.
In the settlement, which involves certain payment, Doshisha agreed to respect Nichia's intellectual property, as well as to purchase LEDs from Nichia.
Nichia says that some distributors are now marketing products with labels indicating they contain Nichia LEDs inside. With respect to products that do not contain such labels, Nichia says that it will examine for infringing products and will take necessary actions that could result in legal proceedings.