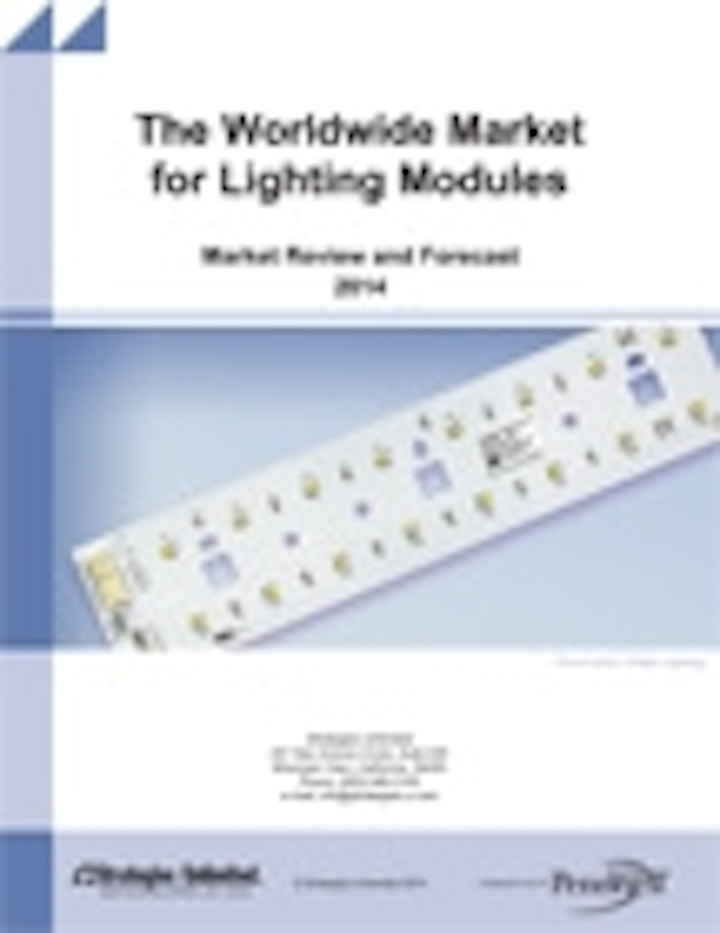 Report Price: $4,000
Publish Date: June 2014
LED modules are becoming ever more prevalent in the LED lighting sector. This report will include total market sizing for LED modules in 2013, split by lighting and backlighting, and a forecast through 2018 focusing on the lighting market. The lighting market will be split by module form factor, lumen output, and end application.