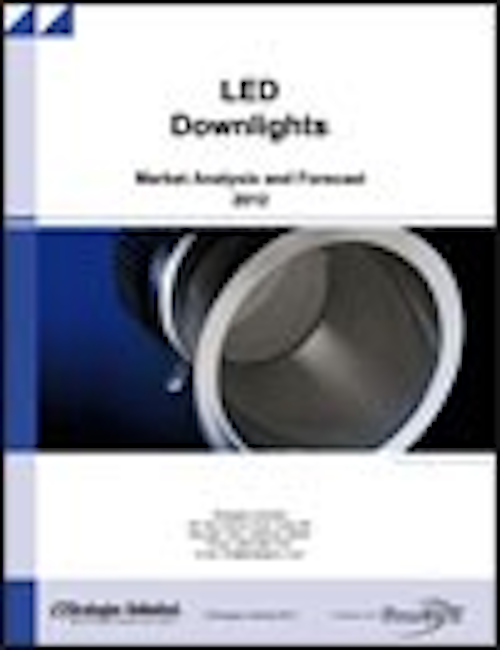 Report Price: $2,395
Publication Date: December 2012
The adoption of LED lighting is no longer the question of 'if' but rather 'when'. As LEDs are steadily making their way into general lighting applications and, of course, different categories show different rates of adoption. Among the categories that show solid growth in units sales are LED downlights. The decrease in retail pricing of LED downlights of 20% between 2011 and 2012 spurred an increase in sales. However, it is important to take a holistic approach and understand what other factors drive sales and welcome this type of lighting among retail consumers and commercial projects. What is the role and effect of sales channels? What is the role of financial incentives? What is the role of the technology advancement and how it affects the product? These are some of the topics that will be covered in our new report LED Downlights Market Review and Forecast 2012.
The content of the report is organized into the following sections:
Market forecast through 2016
Market Analysis
Market Drivers
Geographical Distribution
Sales Channels
Residential vs. commercial applications