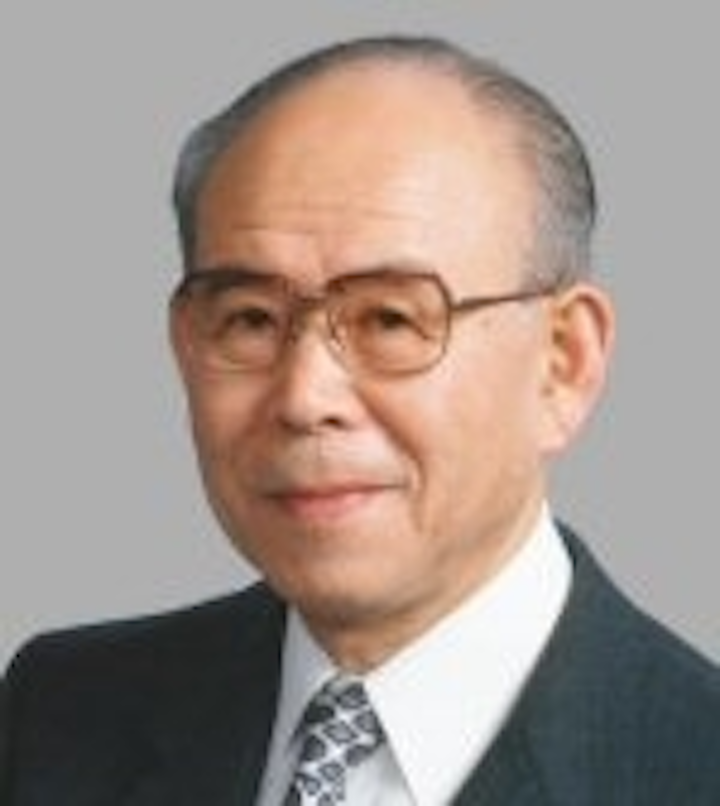 The Inamori Foundation has announced that Dr. Isamu Akasaki will be awarded the Kyoto Prize in Advanced Technology for 2009.
Celebrating its 25th anniversary this year, the annual Kyoto Prize is an international award honoring "significant contributions to the scientific, cultural and spiritual betterment of mankind." The award is presented on November 10 each year in three categories.
Dr. Akasaki, 80, will receive the award for his pioneering work that led to the development of the blue LED. A semiconductor scientist, Dr. Akasaki serves both as a university professor at Nagoya University and professor at Meijo University in Japan.
In his efforts to develop the blue LED, which was once widely regarded as technologically impossible, Dr. Akasaki conducted decades-long research on gallium nitride (GaN) semiconductors. He persisted after other researchers had given up and eventually created GaN-based positive-negative (p-n) junctions, making the blue LED practically possible for the first time in history. This achievement stimulated research on blue LEDs worldwide, and served as the first step toward their eventual commercialization in the 1990s.
According to the Kyoto Prize press release, Dr. Akasaki's pioneering research has not only led to numerous and diverse new applications in electronic equipment (not only in LEDs but also in blue lasers for Blu-ray discs), but also offers great promise for protecting the global environment as blue LEDs are adopted for general-purpose lighting with superior energy-conserving qualities.
The Kyoto Prize has also announced laureates in Basic Sciences and in Arts and Philosophy. Each Kyoto Prize laureate will be presented with a diploma, a 20-karat-gold Kyoto Prize medal, and a cash gift totaling 50 million yen (approximately US$500,000) per prize category during a week of ceremonies beginning November 9, 2009, in Kyoto. The laureates will reconvene in San Diego, Calif., April 20-22, 2010, for the ninth annual Kyoto Prize Symposium.
About the Inamori Foundation
The non-profit Inamori Foundation was established in 1984 by Dr. Kazuo Inamori, founder and chairman emeritus of Kyocera and KDDI Corporation. The Kyoto Prize was founded in 1985, in line with Dr. Inamori's belief that a human being has no higher calling than to strive for the greater good of society, and that the future of humanity can be assured only when there is a balance between our scientific progress and our spiritual depth. An emblematic feature of the Kyoto Prize is that it is presented not only in recognition of outstanding achievements, but also in honor of the excellent personal characteristics that have shaped those achievements.
The laureates are selected through a strict and impartial process considering candidates recommended from around the world.