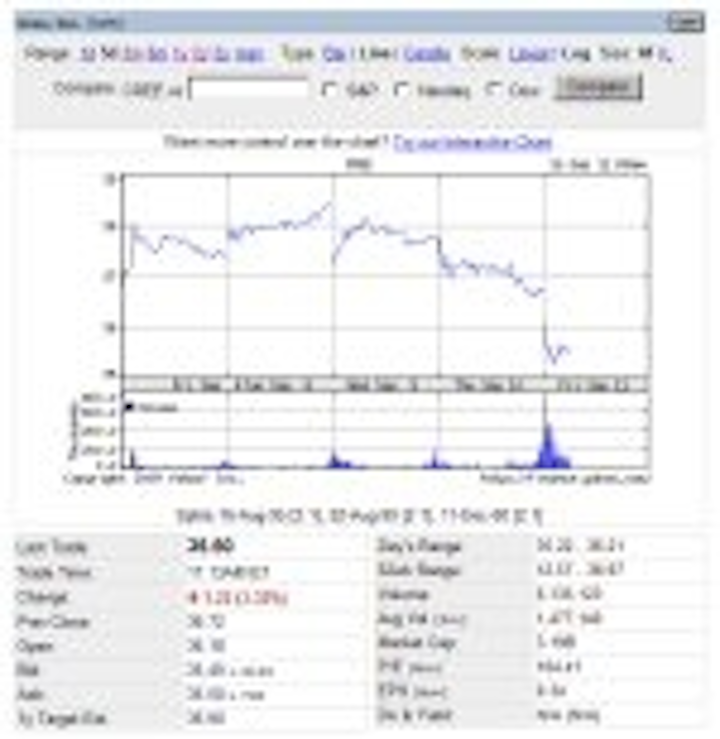 Cree, Inc.
announced
on September 8 that it has commenced an underwritten public offering of 11 million shares of its common stock.
The company, traded on the Nasdaq under the symbol CREE, then announced on September 10 that the shares would be priced at $35.50 per share for gross proceeds of $390.5 million.
The company's share price recently peaked at $38.97 (see chart 1), having risen from 52-week low of $12.57 in December 2008 (chart 2).
Cree intends to use the proceeds for anticipated capital expenditures of approximately $150 million in its (current) fiscal year 2010 and additional future capital expenditure needs. The remainder will be used for general corporate purposes, including working capital and potential strategic investments.
The offering includes a 30-day option for the underwriters to purchase up to 1,650,000 additional shares to cover overallotments, if any.
J.P. Morgan Securities, Inc. was the sole book-running manager for the offering, Bank of America Merrill Lynch was the lead manager, and Piper Jaffray, Morgan Keegan, Oppenheimer and America's Growth Capital acted as co-managers.