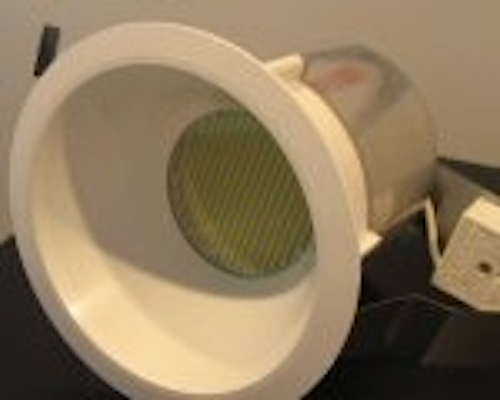 In March, Japanese component manufacturer Rohm Semiconductor will begin selling LED-based lighting fixtures for offices and commercial facilities, according to the Nikkei website.
The company will sell five types of LED light fixtures, each shaped like an incandescent or fluorescent light and containing several hundred of Rohm's 1-3 mm sq. LED chips, said Nikkei.
The company had prototype versions of the fixtures on its booth at the Electronica tradeshow in November 2008 (see photo).
On the strength of the energy-conserving nature of such fixtures, Rohm is targeting 10 billion yen (about $110 million) in sales in fiscal 2010. "[The company] hopes to be competitive by making its own LEDs," said the Nikkei article.