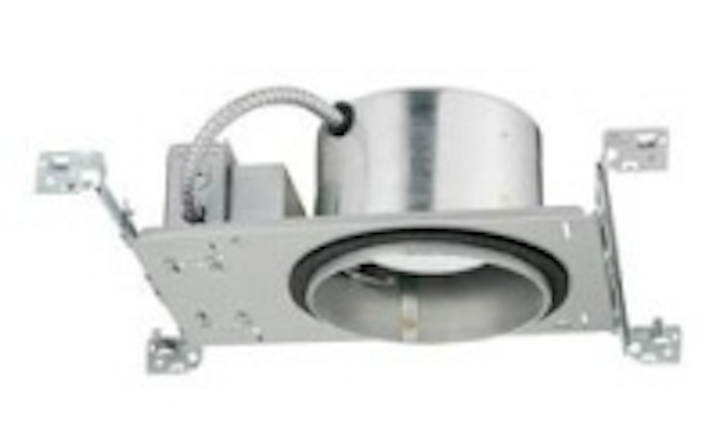 LightFair International (LFI), billed as the world's largest annual architectural and commercial lighting trade show and conference, opened yesterday at the Las Vegas Convention Center.
The trade show features more than 500 exhibitors, and its opening was preceded by the LFI Innovation Awards, with 228 entries representing the latest lighting-related products and designs introduced during the last 12 months.
The LFI Innovation Awards submissions spanned 14 categories, with each submission judged by an independent panel of lighting professionals. The winners were awarded for product entries that exemplify the best in innovative design and thinking.
The 2012 key award winners are:
Cast Lighting (booth 5545)
LED Perimeter Light
Most Innovative Product of the Year – the program's highest award, recognizing the most innovative new product.
Sensitile Systems (booth 1839)
Fin Light Fixture
Design Excellence Award – recognizing outstanding achievement in design.
Juno Lighting Group by Schneider Electric (booth 2530)
WarmDim LED Downlights
Technical Innovation Award – recognizing the most forward-thinking advancement in lighting technology.
WarmDim technology features micro-processor controlled dimming that replicates the warmth of incandescent dimming.
Lighting Science Group (booth 215)
Definity Motion Activated PAR 30
Judges' Citation Award – special recognition of an innovative product at the judges' discretion.
LFI has also awarded ten exhibitors that excelled in visual booth display and product presentation. The 2012 Best Booth Award Winners are:
100 Square Feet: DASAL INDUSTRIES, #6532
200 to 300 Square Feet: LUMENETIX, #6641
400 to 500 Square Feet: AURORALIGHT, INC., #6735
600 to 800 Square Feet: US DOE SOLID-STATE LIGHTING, #813
900 Square Feet and Larger: TECH LIGHTING - GENERATION BRANDS, #3808
Building Integration Pavilion: DIAL GmbH, #6015
Daylighting Pavilion: HOMERUN HOLDINGS, INC. - QMOTION SHADES, #5715
Design Pavilion: XAL INC., #1639
Global Light + Design Pavilion: MP LIGHTING, INC., #1930
New Exhibitor Pavilion: PINNACLE ARCHITECTURAL LIGHTING, INC., #419
The LFI Daylighting Institute and the LFI Institute took place as part of the Pre-Conference program on Monday, May 7 – Tuesday, May 8, 2012 and the LFI Trade Show and Conference will run Wednesday, May 9 – Friday, May 11, 2012. For more information about LFI, please visit www.lightfair.com.