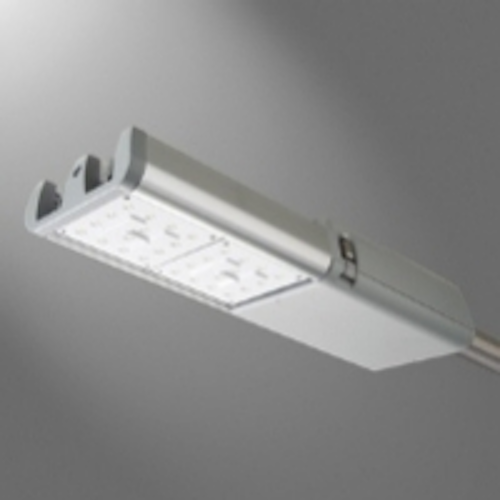 Cooper Lighting has added the new Navion LED luminaire to its line of Lumark LED outdoor area, site and roadway lighting fixtures. The Navion luminaire's application-specific design allows lumen output and energy consumption to be configured to fit the lighting needs various applications, from single fixture to large office parking lots and roadway lighting. Energy savings is 30-70% over high-intensity discharge (HID) fixtures.
The luminaire's size and construction is scaled to the specific lumen package in five configurations from 3600 to 22,000 lm, or HID equivalents from 70W HPS up to 400W MH. The Navion luminaire features a 4000K color temperature and CRI of 70, with an optional 6000K (70 CRI) and 3000K (80 CRI) available. Rated lifetime is 60,000 hours at 90% lumen maintenance (16 yr at 10 hr/day).
The luminaire uses Cooper Lighting's AccuLED optics system to achieve optical efficiency as high as 95%, while eliminating uplight, glare, obtrusive spill light and overlit hot spots. The user selects from ten optical packages.
With its die-cast aluminum construction and durable powder-coat finish, the luminaire is designed to withstand harsh environments over an operating range of -40[deg]C to 40[deg]C (50[deg]C optional package). Other features include tool-less door entry and quick electrical disconnects. Installation is performed with simple tools. The fixture is 3G vibration rated and comes standard with 10kV dual-mode surge protection.