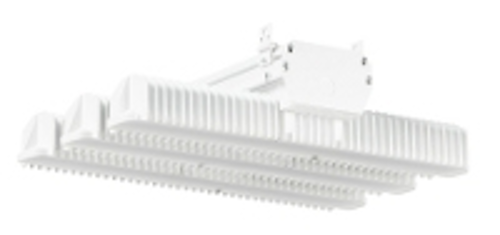 GE Lighting has signed an agreement to acquire Albeo Technologies, an LED fixture manufacturer based in Boulder, Colorado. GE Lighting officials say the acquisition will help GE serve as an advisor to enterprise customers, as well as offer a more complete and integrated family of LED-based solid-state lighting (SSL) products. Albeo Technologies was founded in 2004.
"Some of our biggest customers told us they wanted a GE-quality solution for high bay," notes Sylvester. "This acquisition accelerates our development of cutting-edge technologies that brings customers the energy-efficient solutions they need. That's what customers get at the end of the day—a refined, highly modular and scalable platform that delivers the GE quality they've come to expect."
Albeo's range of products includes high bay and low bay lighting fixtures as well as linear, surface-mounted and under cabinet lighting. These fixtures are currently used in commercial, warehouse, industrial, cold storage, office, data center, food processing, parking garage, school, sporting and correctional settings. Its solutions have helped to illuminate a range of all-LED facilities, including one of the world's 10 largest data centers. Albeo's products have been recognized with 16 independently judged awards, including six from the U.S. Department of Energy.
"Today's news is significant for what it enables customers to do with lighting," says Jeff Bisberg, Albeo Technologies' co-founder and CEO. "Joining GE vastly expands the universe of customers with access to our breakthrough LED solutions and it profoundly empowers our research and product development capability. Our team takes great pride in the fact that we're now part of the company behind the invention of the LED."
Albeo Technologies' products are available through existing distribution channels and now through GE's global distribution network.