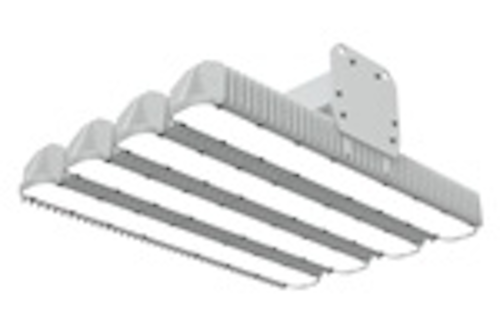 Solid-state lighting manufacturer Albeo Technologies has raised a total of $8 million in Series C equity and debt financing. The equity investment was led by Braemar Energy Ventures, and also included existing investor Green Spark Ventures. Silicon Valley Bank provided a working capital financing line.
Boulder, Colorado-based Albeo manufactures LED lighting products for industrial and commercial buildings, such as cold storage, data centers, schools, and retail and commercial buildings. Products include high-bay and low-bay fixtures, and linear, surface-mount and under-cabinet fixtures. The company says that it has lit over 7 million sq. ft. of space to date.
Albeo says that the funding will allow it to increase both the breadth of its LED lighting portfolio and depth of its channel presence. The new capital will also create a stronger financial base for the company.
"With Braemar's existing portfolio and network in the LED and lighting sector, their strategic partnership will be invaluable in helping Albeo better support the lighting needs of our customers," said Jeff Bisberg, CEO of Albeo. "We look forward to continuing our current trajectory of growth and are excited about potential future opportunities."
Albeo believes that it is meeting the needs of the lighting marketplace by providing customers with LED products that are fully customizable before and after installation, while also reducing energy and maintenance costs.
"We are excited about Albeo's innovative approach to LED lighting," said Dennis Costello, managing partner at Braemar Energy Ventures. "Given the projected increase in the pace of change within the lighting market, we see a great opportunity with Albeo as they showcase the expertise and dexterity needed to respond quickly to customer needs, giving them a natural advantage within the industry. We are excited about future opportunities and the expansion of Albeo's market presence and product offerings."