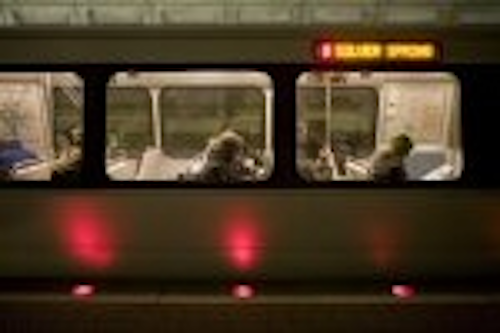 StarLED, Inc & DataLED Technologies, Inc have been awarded a contract for continued retrofitting of the platform lights at train stations operated by the Washington Metropolitan Area Transit Authority (WMATA) in the Washington, DC area.
StarLED has developed a LED lamp that will replace the standard 40W lamps currently in use for marking the edge of the platforms.
The LED lamps were designed to accommodate the stringent parameters required for these lights. They are able to operate in a steady "on" condition as well as flashing when a train arrives, and they can be dimmed or flashed by the existing system at the stations.
Also, the LED lamps are built to withstand high-voltage surges as well as being splash-proof to protect them from platform jet-wash cleaning.
StarLED says that its LED fixture offers all the benefits of the previous generation of LED lamps currently in use at some of the WMATA train stations, while providing higher quality at a lower cost. The high light output of the LED lamps allows them to be used for indoor platforms or outdoor with full sunlight visibility.
The LED lamps, manufactured by StarLED in Carson, California, are to be used for the continuing upgrade by WMATA of the rest of their stations. The total program could require more than 10,000 LED fixtures.