Lighting Science acquires Lighting Partner BV
Lighting Science Group's acquisition of Netherlands-based Lighting Partner BV should bring synergies in product design, intellectual property, manufacturing capabilities and channel partnerships.
Apr 23rd, 2008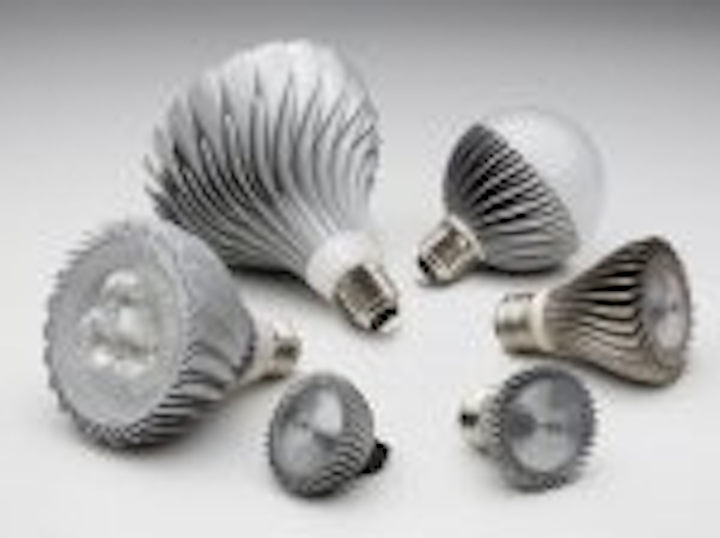 Lighting Science Group Corporation (LSG), a leading developer and integrator of intelligent and energy-efficient LED lighting solutions, has completed the acquisition of Lighting Partner BV, an innovative manufacturer providing a broad range of LED and high-intensity discharge (HID) lighting solutions for residential, commercial, and retail applications based in The Netherlands.
LPBV had revenues of US$23 million with positive cash flow in 2007. Approximately 70% of LPBV's business is LED-based and this is a rapidly growing part of the business in line with the overall trend in the global lighting market. LPBV has also launched Eyeleds, an LED lighting system that is currently distributed in over 35 countries and is used in the commercial and residential market.
"The acquisition creates a significant and immediate global presence for both companies and provides the foundation for us to become a leading player within the high-growth LED lighting market," said Govi Rao, chairman and CEO of Lighting Science Group. "We look forward to combining our complementary strengths and regional market positions to create a foundation for robust future growth opportunities."
LSG has acquired 100 percent of the outstanding common stock of LPBV, and has paid US$5 million to the former shareholders of LPBV as well as issuing a total of 4.632 million shares of LSG common stock (representing approximately 16% and 13% of the actual and fully-diluted shares of LSG common stock outstanding, respectively).
"Combining LSG's extensive LED integration capabilities with LPBV's fixture design expertise and access to high quality manufacturing, puts us in a position to significantly accelerate the proliferation of our high performance lighting solutions," continued Rao. "I believe the combination of LSG and LPBV creates one of the most innovative and diversified LED lighting solutions company with global presence and comprehensive capability across the emerging digital lighting value chain."
"The lighting industry is currently going through significant disruption and this partnership underscores our combined vision and commitment to shape the emerging digital lighting space," said Richard van de Vrie, managing director of Lighting Partner BV. "Combining our companies expands the breadth and depth of our respective portfolios and will help us deepen our customer relationships and drive increased sales to other targeted markets, globally."
Lighting Science Group Corporation designs and sells highly energy efficient and environmentally friendly lighting solutions. A majority of the issued and outstanding shares of common stock of Lighting Science Group Corporation is held by LED Holdings, LLC, a portfolio company of Pegasus Capital Advisors, a private equity fund manager. LED Holdings acquired LED Effects in 2007.