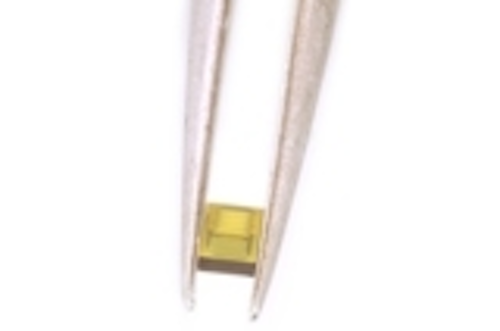 The combination of Philips Lumileds' Lumiramic phosphor technology and improvements in "off-state white" lighting has made Luxeon Flash a popular solution for higher resolution camera phones — more than 200 million units have been delivered to handset manufacturers from its launch in October 2004.
Over that time, Lumileds has produced six generations of Luxeon Flash products that have contributed to the continued improvement of the camera function in handsets.
"Luxeon Flash power LEDs are great for camera phones because they provide a functional flash as opposed to a 'fun' flash. If you look at most 1-2 megapixel phones with a flash today and take a picture in a low light environment, you'll find that the flash goes off but it doesn't provide any appreciable light to support taking the image," said Steve Landau, Director of Communications for Philips Lumileds Lighting Company.
"With Luxeon Flash you actually illuminate the scene and the flash performs its functional purpose. Additionally, using LEDs enables video mode and torch mode, neither of which can be done with a Xenon light source." Landau added that the Luxeon Flash uses little power and is much smaller than the Xenon alternative.
Advances in white-light technology
Meanwhile, off-state white technology is providing a new appearance for LEDs when they are not in use. Typical white LEDs appear yellow when they are not powered because of the yellow phosphor material that is used to convert blue LED light to white.
With feedback from leading cell phone manufacturers, Lumileds scientists have developed a solution that eliminates the yellow appearance when an LED is off so that it appears 'white' or 'neutral,' which allows the overall appearance of the cell phone to remain consistent with the designer's vision for the phone.
In addition, recent advances in Lumiramic phosphor technology simplify the development of solid-state general lighting applications and ensure consistent delivery of uniformly white LEDs, according to Landau.
"Just as important, we gain manufacturing control of the distribution of white parts which allows us to shrink the white binning space," he added. "We can provide the same products time and time again with less effect by the typical production distributions that result in binning and affect available quantities of parts in any selection of bins."