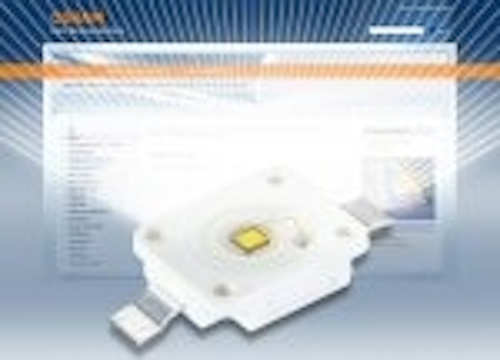 Osram Opto Semiconductors has become the first LED manufacturer to provide direct web access to the ray data files for its LEDs, which can be downloaded from
www.osram-os.com/ray-files
.
The ray files indicate the pattern in which light is emitted from an LED. They include the coordinates of the emission point, the direction of emission, the intensity and the wavelength.
Visitors to Osram's ray files site can view specifications on most of the company's LED portfolio, including infrared emitter diodes (IREDs).
"Our customers have access to all the latest data, so it is now even easier for them to plan their lighting systems, test the LEDs and produce their lighting concepts," said Wolfgang Lex, head of the LED Business Unit.
Visitors to the website can immediately view and download all the ray data and a custom CAD model for board design (3D design and package), along with information on how to use this data, all without complicated navigation or a long list of supplementary questions to answer.
Product information focuses on fine measurements and small distances so that external optics and light guides can be customized.
This online resource from Osram Opto Semiconductors means that access to semiconductor technology is no longer limited to LED specialists. "Our data on the internet also gives new customers a chance to develop LED solutions themselves without having to rely on external partners," Lex added.