Texas supermarket chain to use GE LED refrigerated display lighting
United Supermarkets has replaced Lumation LED lighting in 47 stores to save $633,000 in energy and maintenance costs.
Jun 24th, 2008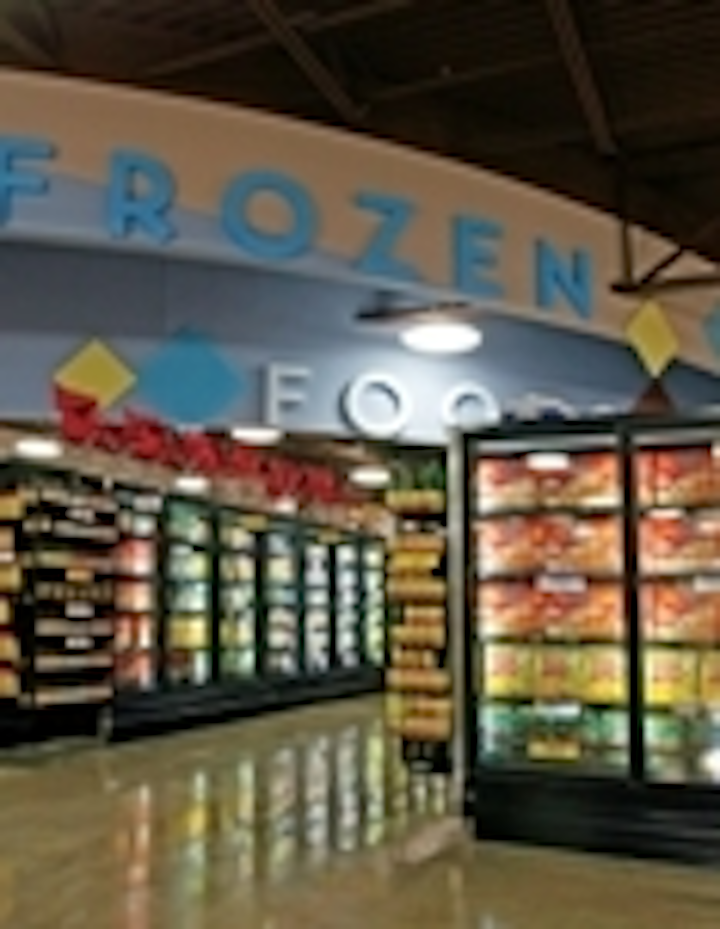 Texas-based United Supermarkets LLC has retrofitted low- and medium-temperature refrigerated display cases in all of its 47 stores with a GE ecomagination product, an LED solution from Lumination, a GE Consumer & Industrial business.
In all, United retrofitted more than 3,600 doors in its reach-in door merchandisers by replacing traditional T8 and T12 fluorescent lamps with the GE LED lighting. United expects to save more than $633,000 annually in energy and maintenance savings ($369,000 in energy savings and $264,000 in maintenance savings).
"United Supermarkets wanted to lower energy costs in its refrigerated coolers while improving the look of its product facings," says Philip Fritz, product manager, display lighting, Lumination.
The expected payback is 1.8 years through energy savings and many years of virtually maintenance-free service with a rated life of up to 50,000 hours. The LEDs also provide uniform color and up to three times the light-level uniformity of fluorescent lamps.
The GE LEDs can be turned off at night without any adverse effect on performance or lifetime. For United Supermarkets, that capability means it has reduced the total hours of operation for the lighting in its refrigerated coolers from 24 hours each day with fluorescent lamps to 16 hours per day with LEDs.
"Lowering our energy costs is very important to us," says Michael Molina, VP of facilities and design at United Supermarkets. "Doing all we can to be environmentally conscious is also important."
The combined environmental impact of the 47-store retrofit represents an annual 2.9-million pound reduction of carbon dioxide emissions. It also equals the good that comes from planting more than 364 acres of trees or removing about 257 cars from the road for every year the LED lighting operates in place of fluorescent lighting.
To date, GE says it has more than 20 customer installations of its LED Refrigerated Display Lighting solution, with 8 of the top 10 U.S. grocers/supermarkets testing or using the solution.
GE's LED Refrigerated Display Lighting solution also saves watts by lessening the load on the compressor. For every light watt reduced in a frozen food case, the compressor works less hard, saving ~0.45W.