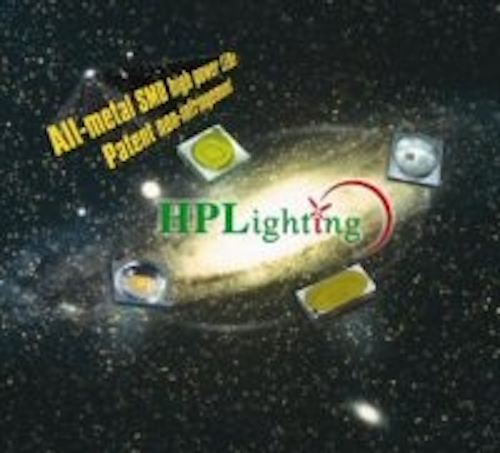 High Power Lighting (HPL) Corporation is a leading professional high-power LED design, packaging and module manufacturing company that focuses on all-metal (Al/Cu) SMD-type LED packaging.
The core technology of the HPL packaging is the globally patented all-metal (Al/Cu) structure design. The package is completely RoHS and WEEE compliant.
The tiny size and good performance of the LED makes it ideal for space-constrained and conventional solid-state lighting applications such as traffic lights, LCD backlighting, camera flash, auto and general lighting, and also making it suitable for all application products use.
HPL is led by a team of expert and management team from Japan and Taiwan with extensive industry experience and innovative technology.
HPL possess its competitive advantages in the industry by integrating the supply chain vertically from LED chip manufacturing to LED packaging and to LED application manufacturing, in which HPL can provide a total solution services platform to their customers.
At HP lighting, we strive to exceed expectations in all aspects by bringing the latest technology breakthrough in the solid state lighting field to provide humankind and our environment a better tomorrow.