LED lighting aims to make impact
LED lighting powered by solar panels and rechargeable batteries can provide great impact to developing countries, says Tony Newton.
Jan 3rd, 2008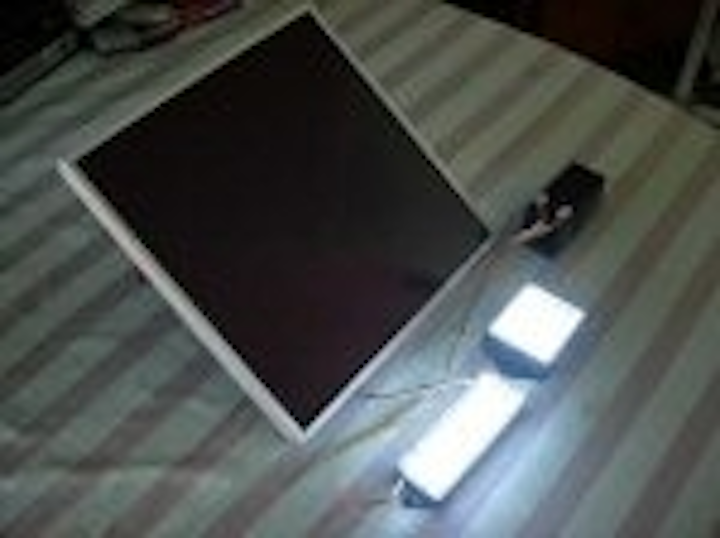 Visiting Sri Lanka in 2005 soon after the tsunami, Tony Newton, owner of Newtons Computer Systems based in Windsor, UK, was disheartened by the suffering of villagers having to depend on non-eco friendly, dim and dangerous paraffin lanterns to light up their homes.
Hoping to make a difference, Newton has produced an eco-friendly LED lighting system utilising only solar power. Newton says that his motive is non-profit making and that he hopes to distribute lights at low cost or free of charge to thousands of people around the world.
Two billion people around the world have no access to electricity and rely heavily on fuel-based sources for lighting. This is very expensive – US$50 billion a year is spent on off-grid lighting. This is not only quite inefficient, but also contributes significantly to pollution and emission of greenhouse gases.
"If we can help them to change over to solar-powered lights, carbon dioxide emission could be reduced by up to 210m tonnes per year," says Newton. "This is one-fourth of UK's annual carbon-dioxide emission."
A 12V rechargeable battery connected to a solar panel is used to power the lights (see photos), so that they will operate successfully wherever there is reasonable sunlight.
Compared to paraffin oil or kerosene oil lamps, these lights can deliver up to 1000 times more useful light, and they are long-lasting. This also adds to a huge life-changing impact to users with health, wealth and happiness.
Newton says that pilot projects in the UK and in Sri Lanka have had "amazing" results. Tests carried out so far have clearly demonstrated that four of these light modules can be operated with one 12V battery, and can work effectively for more than 10 hours continuously.
Recharging of the battery takes about 3 to 4 hours with 70% ambient sun-light. Each light module can deliver 45-55 W light power.
Newton is presently in contact with Professor Balachandran of the UK's Brunel University to optimise the lights to maximise illumination with minimum power consumption and to increase the lifespan of the devices.
Balachandran and Newton are very keen to utilise renewable energy with solid state technology to bring free, affordable, safe, healthy, efficient and environmentally responsible illumination to many who do not have access for adequate lighting.
"The concept of understanding the sustainable energy solutions and related social, economic and environmental issues are uncomplicated. To make use of these simple solutions to better the life of many rests solely on the respective Governments and not on charities and NGOs," says Newton.
Utilising carbon-credits from these lights should be a good incentive for major industries and local governments to participate for the betterment of the world, he adds.