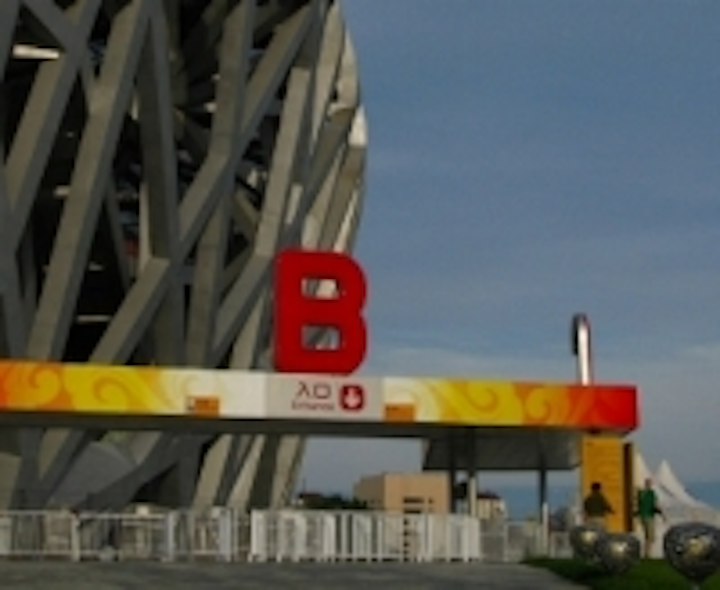 The Borealis modular lighting system (MLS) from PolyBrite is illuminating the entryways for the Beijing National Stadium with 10-ft, 2-in tall channel letters, A through L, to designate each section of the stadium.
The Beijing National Stadium "Birds Nest" hosted the opening ceremonies and will hold the closing ceremonies, athletics and football events. PolyBrite International and Trycool Logo & Sign Products Co. in Beijing were awarded the contract to install the red Borealis MLS systems inside the entranceways.
"PolyBrite is proud to be a part of the Beijing Olympics," said Carl Scianna, president and CEO of PolyBrite International. "The color of the red Borealis MLS system complements the red and steel scheme of the Bird's Nest perfectly."
PolyBrite International is a lighting solution company specializing in innovative, energy-efficient LED lighting systems, LED Lamps and lighted products by combining proprietary polymer with LEDs.