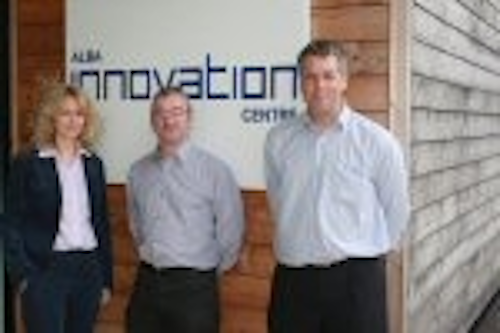 Enfis Group plc, which specializes in intelligent high-power LED arrays and smart light engines, has published it preliminary results for the year ended 31 December 2007. Enfis was listed on the AIM market in March 2007, raising £3.9 million after costs.
The company's revenue grew by 39% to £307,013 in 2007, compared with £221,582 in 2006. The gross profit was £38,107 compared with a loss of £83,875 in 2006.
The company recorded £2.3 million in administrative expenses reflecting increased expenditure on the development of product lines and sales & marketing, in line with the strategy of accelerating routes to market. The company's loss for the year after tax was £1.9 million, versus £1.5 million in 2006.
Among Enfis' operating highlights for the year were agreements signed with 16 distributors across Europe, Asia and North America, and collaboration agreements reached with eight partners to research next-generation solid-state lighting products.
Enfis has also won a US$1 million contract to supply LED arrays to a US-based dental products manufacturer, established a representative office in Shanghai, and qualified its outsourcing model for volume manufacturing.
Shaun Oxenham, Chief Executive of Enfis, said, "We have made significant progress in 2007, achieving all of our objectives. Our products are becoming increasingly attractive to a broad base of commercial users. The funds raised from the AIM listing have enabled us to accelerate the development of our product lines and to penetrate new markets through key distributor agreements. Enfis is now well positioned to meet the demand for its products that will inevitably grow as solid state lighting becomes standard in more and more applications. We thus remain confident of long term growth."
Design LED Products moves in readiness for expansion
Design LED Products Ltd has moved into new offices within the Alba Innovation Centre in Livingston, Scotland. Founded in early 2004, Design LED Products has developed and patented a manufacturing technology to embed LEDs within printed light guides.
The move gives Design LED the capacity to expand its design, sales and product marketing teams in the coming months. James Gourlay, Design LED Technical Director, said, "In recent months we have seen an increase in enquiries from potential new customers. As this trend continues we will need to increase our design engineering capabilities as well as adding sales support roles to the team.
"Moving to the Alba Innovation Centre ahead of those requirements will give us the platform from which to expand quickly as the business dictates."
Alba Innovation Centre and Hillington Park Innovation Centre are operated by Innovation Centres Scotland Ltd (ICS Ltd), a specialist economic development provider of innovation and technology services.