Taiwan LED companies shows revenue growth of 35.8%
Listed companies in Taiwan showed year-on-year growth of almost 36% in February 2008.
Mar 25th, 2008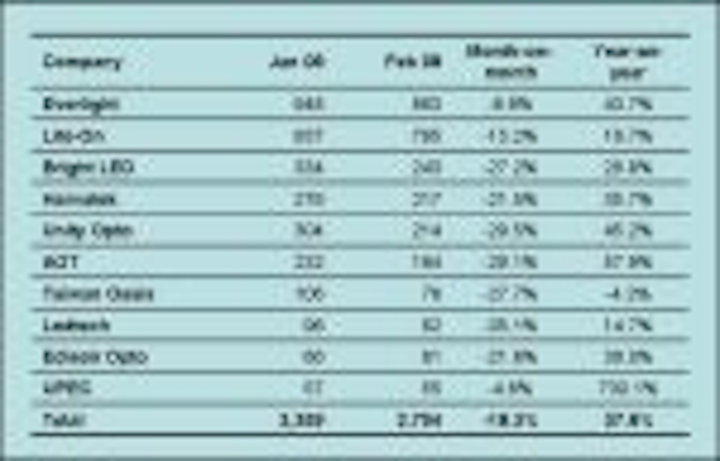 The total operating revenue of the listed LED companies in Taiwan was NTD 4,881 million (USD 159.1 million) in February, down 14.6% compared with NTD 5,714 million ($186.3 million) in January 2008. In part, this was due to the Chinese New Year celebrations in February.
Compared with February 2007, revenue showed 35.8% growth. In February 2008, the LED packaging companies had combined revenues of NTD 2,755 million ($89.8 m) and the LED chip makers had revenues of NTD 2,127 million ($69.3 m).
The leading LED packager was Everlight, with $28.7 million in revenue, just ahead of Opto Tech. Epistar was by far the leading LED chip maker, with $27.7 million in revenue.