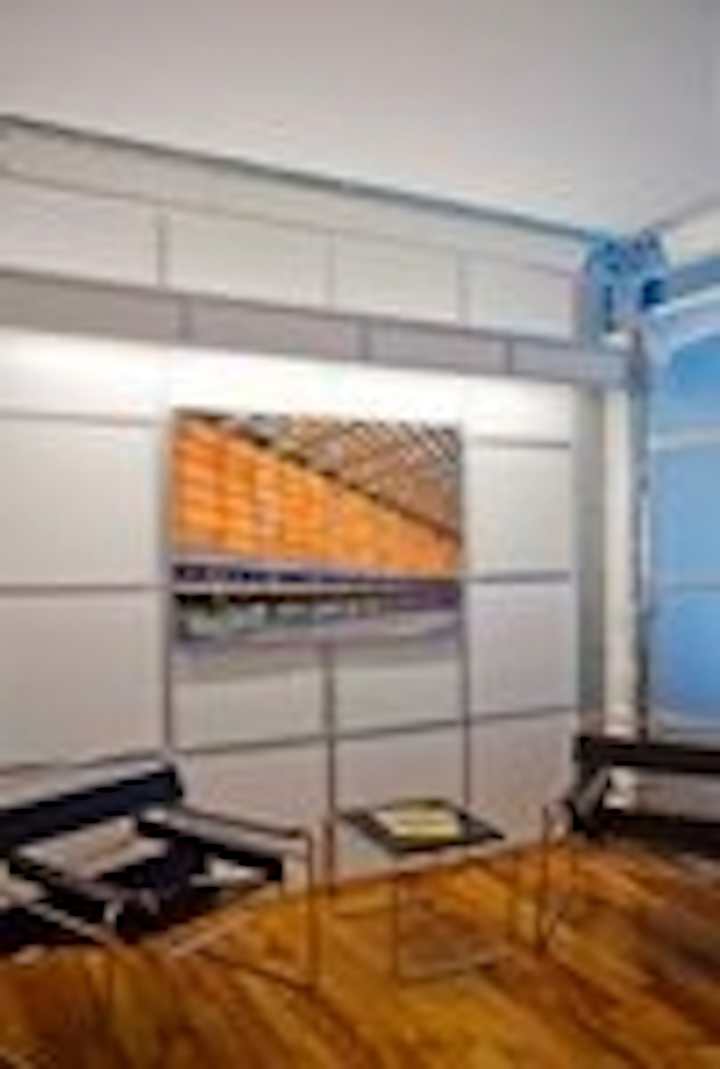 Ruth Taylor of the US Department of Energy (DOE) Pacific Northwest National Laboratory (PNNL) took the podium today at the Strategies in Light conference, and announced the winners in the 2010 Next Generation Luminaires (NGL) competition for indoor and outdoor solid-state-lighting (SSL) products. A total of 42 LED-based products won accolades in NGL 2010 including Best In Class winners The Lighting Quotient, Philips Color Kinetics, Koncept Technologies, and USAI Lighting.
From a total of 138 entered luminaires, a panel of 12 judges selected four as "Best in Class," 33 as "Recognized" winners, and five as "Notable" for specific features. The luminaires were assessed for lighting performance, appearance, adjustability, construction, energy efficiency, and industrial design.
"This is not just a beauty contest," said DOE SSL Program Manager Jim Brodrick. "The winners also have to perform well." Performance implies energy efficiency but lighting performance is equally important. The NGL competition seeks to identify LED-based lighting that designers can specify knowing that the lighting will match or exceed what can be achieved with legacy light sources.
The Best In Class winners include a mix of product types. Koncept Technologies won for its Equo Desk Lamp. The Lighting Quotient won for its fraqtir linear concealed cove luminaire. Philips Color Kinetics was selected for its eW Burst Powercore façade lighting fixture. And USAI Lighting won with its NanoLED recessed accent luminaire.
Recognized products span 11 categories including accent track lighting, recessed accent lighting, wall washing, wall grazing, recessed downlighting, decorative pendant lighting, decorative wall lighting, general illumination, industrial lighting, in-grade lighting, and street and area lighting. For the first time, the NGL competition created a third Notable category calling attention to additional products. The judges felt five entries had some specific characteristic that deserved recognition, even if the luminaire as a whole wasn't deemed specifiable.
Among the recognized winners, several companies stood out based in part by receiving recognition for multiple products. Juno Lighting, for example, was recognized six times with indoor products ranging from accent lights to downlights to a wall washer. Edge Light was recognized three times including in the wall-grazing category with the Halo LED product that uniquely can be used indoors or outdoors.
Philips Lightoler was also recognized three times including for the Vetro LED PM Series pedant lamp, and Philips' Omega, Day-Brite, and Roadway Lighting brands were each recognized singularly. Other companies with two recognized products include USAI Lighting, Cooper Lighting, and Visa Lighting.
For a complete details on all of the SSL luminaires that won awards, you can peruse the NGL winners web site and NGL competition PDF.
The DOE, the Illumination Engineering Society of North America (IESNA), and the International Association of Lighting Designers (IALD) jointly manage the NGL competition to recognize and promote excellence in energy-efficient LED commercial lighting.
For the 2010 competition, luminaire manufacturers proposed 328 products for consideration compared to 265 in 2009. Only 138 products were selected for judging based on readiness for commercialization and stringent documentation requirements imposed by the competition rules. Sample products that are supplied for judging must be accompanied by complete documentation including LM-79 and LM-80 report.
The judging panel comprised primarily of lighting designers convened in early December to evaluate the NGL entries aided by Underwriters Laboratory staff that installed the products in typical application scenarios.