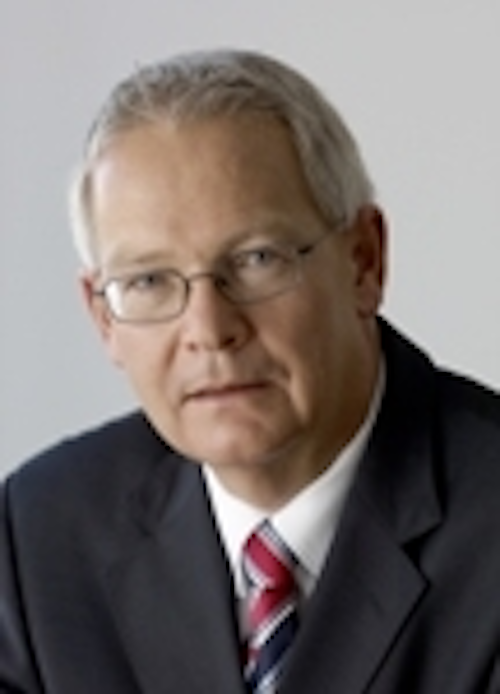 Siemens AG, the German industrial conglomerate, plans to publicly list its subsidiary Osram GmbH in the fall of 2011. The parent company intends to retain a minority stake in Osram, in which it says it will remain a "long-term anchor shareholder."
As Osram GmbH prepares for its planned Initial Public Offering (IPO), Wolfgang Dehen will take over as the new president and CEO, with effect from April 1, 2011. Dehen succeeds Martin Goetzeler, who will assume the position of Chief Operating Officer.
Osram, part of Siemens' Industry sector, is the world's second largest lighting manufacturer, and had a turnover of EUR4.7 billion in the 2010 financial year. The company has around 40,000 employees worldwide, supplying customers in 150 countries worldwide from its 46 production sites in 17 countries.
"Osram has an outstanding position worldwide as Siemens' lighting brand, and we intend to maintain our close ties to the future Osram AG as a long-term anchor shareholder," said Siemens President and CEO Peter Löscher, adding that Siemens also wants to participate in future growth in the market for new lighting technologies. Osram GmbH has been a wholly owned subsidiary of Siemens AG since 1978.
"With the IPO," said Löscher, "we want to give Osram complete entrepreneurial freedom to comprehensively further develop its leading competitive position in a lighting market being swept by technological changes."
Siemens described its Osram subsidiary as "a leader in all relevant stages of the lighting value chain, for conventional as well as new technologies," adding that Osram generates 20 percent of its total revenue with LED-based products.
Siemens puts the total market for components, luminaires and lighting solutions at roughly EUR45 billion, with luminaires and lighting systems account for over two-thirds of this market. Driven by LED- and OLED-based lighting, the total market is expected to grow to around EUR65 billion by 2016. Only last month Osram announced its plans to further expand by acquiring Siteco, which is active in the market for luminaires and lighting solutions.
New CEO
Siegfried Russwurm, Chairman of the Supervisory Board of Osram GmbH, said: "In Wolfgang Dehen we have secured the services of a first-class manager for Osram, with a wealth of experience in the IPO process and the Managing Board of a stock-listed company [Siemens AG]."
"Furthermore, Martin Goetzeler as COO stands for success and continuity in Osram's business operations," said Russwurm. "We shall consequently have at Osram a highly qualified management team with the firm objective of joining forces with the Osram workforce to shape the future of the lighting market."
Since January 2008, Wolfgang Dehen has been CEO of the Energy Sector of Siemens AG. He previously held various positions in the automobile industry, including most recently serving as President and CEO of Siemens VDO Automotive GmbH.