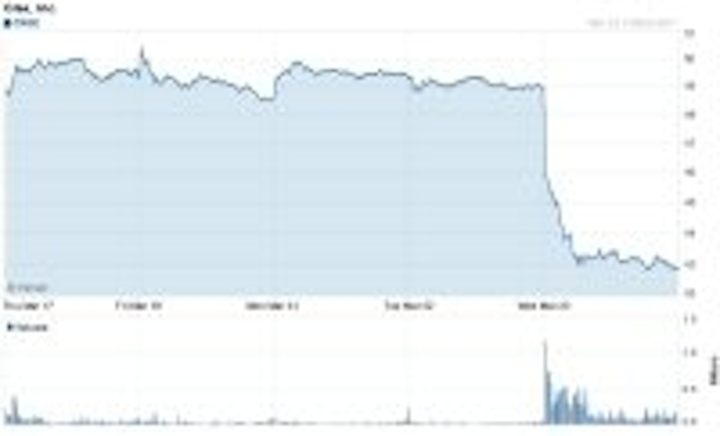 Shares in LED maker Cree, Inc. (Nasdaq: CREE) took a hit on Wednesday March 23 after the company revised its financial targets for its fiscal third quarter ending March 27, 2011.
Cree said in January it expected revenue of between $245 million and $265 million for this quarter. However, revenue targets have been reduced to a range of $215 million to $220 million, primarily due to lower sales of LED chips and LED components, said the company.
According to Cree, LED component demand has improved in the last few weeks, but revenue is lower than originally targeted. It has taken longer to work through customer inventories than previously anticipated, said Cree, and pricing was lower than the company had previously forecast.
The company's LED chip business is also weaker than targeted, due to more aggressive pricing and weaker demand.
Cree expects its gross margin for the quarter to be approximately 43%, a decline which it attributed primarily to increased pricing pressure for its LED chip product line.
Even so, Chuck Swoboda, Cree's CEO and chairman, tried to put a positive spin on the situation, saying: "The LED components business appears to be turning the corner. Despite the challenges we faced in Q3, distributor sell-through has improved and we target solid growth next quarter."
Swoboda said that Cree is currently targeting revenue to increase by 10% to 12% in fiscal Q4, led by growth in LED components.