LED installations exceed expectations after two years
Two installations in Germany are living up to the promise of LEDs to virtually eliminate maintenance costs and reduce energy requirements.
Feb 2nd, 2005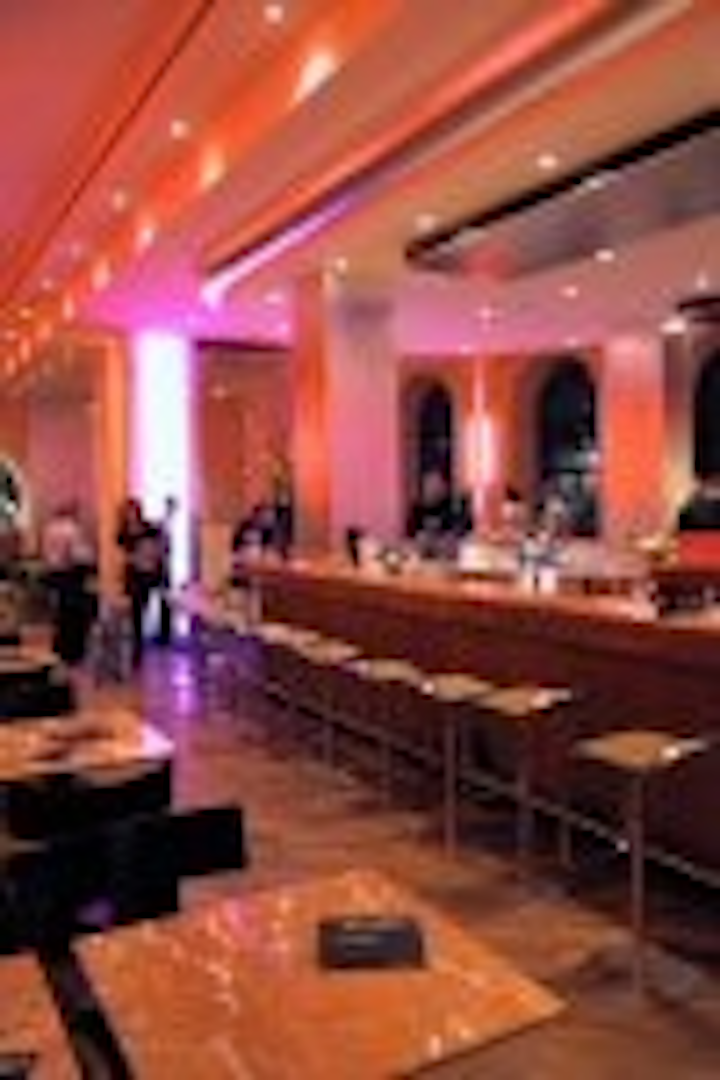 LEDs have promised a great deal for architectural projects, but actual performance has remained largely untested. Now, 24 months since the first luminaires based around Luxeon LEDs were designed and installed in two major European lighting projects, the luminaires are meeting and exceeding projections, outperforming traditional systems and proving more economical.
Hotel Anna
LEDs were used by Bocom GmbH as the sole light source in the bar of the Hotel Anna in Munich, Germany, to create a key attraction through the use of dynamic colour-changing light. In total over 1800 LEDs from Lumileds, housed in 12 luminaries throughout the bar area, are used to create the control and imagery needed for this designer hotel.
Opened in November 2002, the lighting solution has required only one service since its installation - due to the disconnection of a cable during cleaning. This has reduced maintenance costs to almost zero, while using only 10 per cent of the energy required for the previous system.
Harald Spilker, sales and marketing manager of Bocom, said: "Creatively we were able to achieve far greater control and dynamism over the lighting solution, while the minimal maintenance and on-going cost savings provide the hotel with a high-performance, cost-effective installation."
Rhein Tower
Bocom is also responsible for the EUR 35,000 lighting refurbishment of the Rhein Tower, Dusseldorf's tallest building. The original 100-watt incandescent lamps had to be changed once every two years at a rate of 150 Euros each. These were replaced by 62 Bull-eye lamps, each containing 12 Lumileds Luxeon I light sources - four each of red, green and blue.
The project went live in February 2003 and since this date has operated without any problems. It is still connected to one of Bocom's computers, allowing Bocom technicians to operate special lighting programmes that support one-off events in the city. The lights are currently estimated to be saving Dusseldorf 85% in energy costs per year compared with the previous approach.