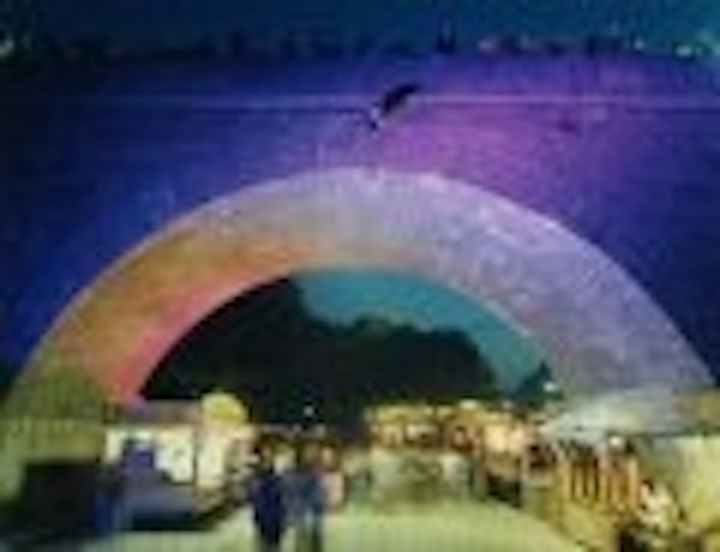 Visitors to the Regensburg festival in late June were attracted to a spectacular lighting display highlight-ing the town's famous Stone Bridge.
The bridge was illuminated using LED fixtures provided by Osram Opto Semiconductors, which is based in Regensburg.
For this special application, two standard spotlights with a diameter of 45 cm and a height of one meter were each adapted to take 72 Golden Dragon PUCK LED modules.
Each module contains three red, blue and green LEDs, with each colour capable of being controlled separately. The result is a wide range of colours from red and orange to violet and even white, throwing fantastic light on the arches of the bridge. Depending on the colour mix, the spotlights provide up to 3000 lumen.
The lighting installation was part of the Treasure Island concept of Stadtmaus, the Regensburg event or-ganiser, and provided the lighting framework for a mediaeval spectacle.