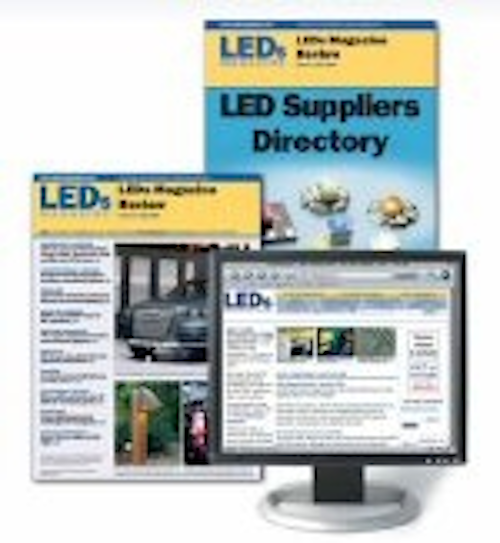 Advertising Information
Full details of all our advertising opportunities are contained in our 2007 Media Pack. Contact
Joanna Hook
or telephone +44 (0)117 941 5378 to recevice a copy.
Stats
LEDs Magazine E-News subscribers (opt-in): 8500
LEDs Magazine website monthly unique visitors: 39,000
LEDs Magazine website monthly total visits: 84,000
LEDs Magazine website monthly total pages viewed: 316,000
Figures are unaudited.
Publications
LEDs Magazine has four components:
• The LEDs Magazine website is updated with news and product information on a daily basis.
• LEDs Magazine E-News is a FREE weekly newsletter keeping readers informed of recent developments. Subscribe to the E-mail Update .
• LEDs Magazine Review is published in electronic format, and contains technical and review articles, product information and analysis. Subscribe for FREE to LEDs Magazine Review.
• LED Suppliers Directory is a print publication containing a comprehensive listing of key suppliers within the LED industry. Visit the Suppliers Directory website.
2007 Publishing Schedule
Available shortly, contact us for details at info@ledsmagazine.com.
We do not publish an editorial calendar - please contact the editor if you have any questions about our editorial coverage.