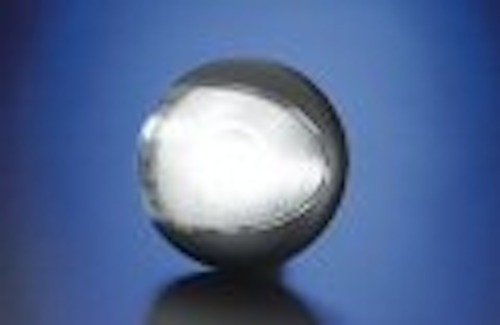 LED side marker lights and interior lights
The EuroLED is an interior light which provides strong light power in caravan and motorhome interiors with just one high-power LED as light source. The transparent light lens produces homogeneous light distribution. The EuroLED interior light is suitable for multi-volt use (9-33V), consuming just 3 watts. It is suitable for universal use and comes with 2.5 m cable to make it easy to install.
The LED side marker light is for 24V use (12V version in preparation). The light is transparent amber and comes with double-sided adhesive tape at the back. With a 195 mm cable and a fully-fitted plug, connection of the light is easy.
LED ring module for more scope in design
The new LED ring module is Hella's supplement to its programme of module lights, adding a combined taillight and stoplight function with LED technology. This gives vehicle and caravan producers and tuners more design scope for the rear lighting with the possibility of setting new highlights and accents.
The new LED rings are designed for combination with Hella's 60mm module lights, and are available either with transparent or red outer lens. The red version is also available as a 24-volt version. The red ring module is used together with the transparent indicator or auxiliary reverse light. This gives a harmonious appearance when combined with the red macro-reflector. The housing can be enhanced with a silver trim ring. The red version can be combined with the macro-reflector or also with the transparent reverse light or indicator.
LEDs for the rear of motorhomes and caravans
Hella has now equipped its proven series of combination rearlights for the caravan and motorhome sector completely with LED technology. Specifically these are the single and double function combination rearlights for flush fitting and the oval combination rearlight series for surface fitting to the rears of motorhomes and caravans.
In the case of the low-profile series of oval combination rearlights, 24 high-power LEDs provide an optimum signalling effect. The multi-volt lights (10-32V) in this series will be available from the end of 2005 with the following functions: taillight, stoplight, combined tail/stoplight and rear fog light. The indicator is currently in preparation.
32 LEDs are used in the brilliant single- and double-function combination rearlights. The lights of this series are fitted vertically, adapted to the rear side design of the vehicles. They are available in the functions tail/stoplight and as a transparent indicator, each as a 12 and 24-volt solution. Both LED combination rearlight series are ECE and SAE type-approved.