Permlight LED systems light American Indian Nation Homes
Permlight's Enbryten Pendant luminaires, powered by Cree Xlamp LEDs, have been installed in a new North Dakota School.
Sep 9th, 2005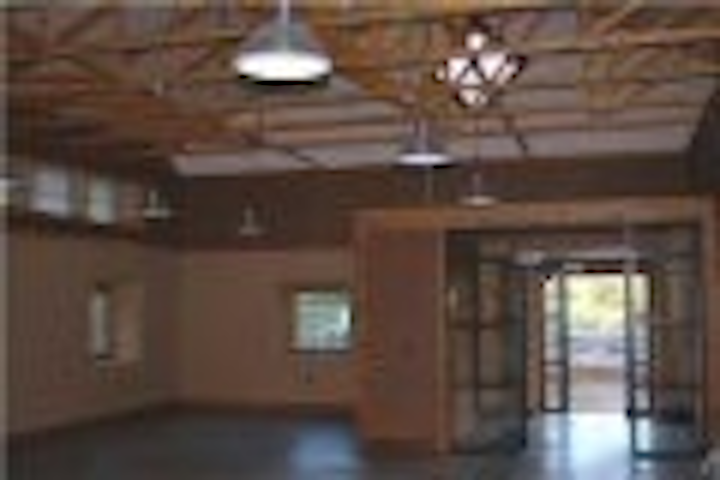 Permlight Products Inc. and Red Feather Development Group announced today that they are working together to provide LED lighting systems to the straw bale homes being constructed by Red Feather on American Indian reservations.
A new Red Feather Development school project in Belcourt, North Dakota, used Permlight's Enbryten Pendant line of 15-watt luminaires powered by 50 lumen per watt Cree Xlamp LEDs.
Red Feather educates and empowers American Indian nations to create sustainable solutions to the severe housing crisis facing many reservation communities. While focusing public attention on the intergenerational poverty and community development problems that challenge isolated American Indian reservations, Red Feather teaches affordable, replicable and sustainable approaches to home construction. Red Feather organizes volunteers, and, alongside tribal members, builds desperately needed homes.
Permlight is providing its low cost, long lifetime, LED luminaries for these low cost homes. "We saw Red Feather straw bale homes as both a great cause and a great application of our products," commented Manuel Lynch, President and CEO of Permlight.
"Our low power and low heat products lend themselves greatly to a safe lighting solution to these straw bale homes. The long-term savings realized through their operation can greatly aid low-income families."
"Thousands of individuals and socially conscious companies like Permlight along with Red Feather feel a sense of urgency for American Indians living in such tragic conditions," commented Nathaniel Corum, Red Feather's Community Design Director. "Pro-active tribal members recognize the need for change as well. Incorporating environmental stewardship with affordable home construction makes sense. LEDs are a sustainable and efficient addition to these homes."
Red Feather supports American Indian families by providing financial literacy seminars, construction training, design services and construction management, along with volunteer crews that donate valuable sweat equity on each home. This results in a nearly 60% savings on the overall cost of building a home.